---
About
DermDetect provides mobile and affordable skin cancer screening services by adopting the latest intelligent technologies to capture, analyze, and store images of the skin. Harnessing the power of mobility, DermDetect strives to ensure that everyone has access to the dermatology services they need in order to promote the early detection of skin cancer.

7 providers

1056 office locations

Provides services in over 900 cities

US-based
New Workflow
Utilizing these pop-up locations, patients can schedule appointments via their website for a simplified process. Once a patient arrives and checks in, they will have their total body photography images captured and uploaded to DermEngine (along with any dermoscopic images if deemed necessary). From here, the dermographers will triage the images to a participating dermatologist/GP in the region for further analysis.


Results

Streamlined Administrative Workflows | reduces documentation and imaging tasks of the receiving dermatologist/GP
Expedited Urgent Cases | patients can have their skin imaged and receive feedback based on their needs and schedule while promoting the early detection of skin cancer
Increased Patient Accessibility | by utilizing a cloud-based dermatology software, DermDetect can remain flexible in their services across the country while remaining connected to their patients and information

What is DermEngine?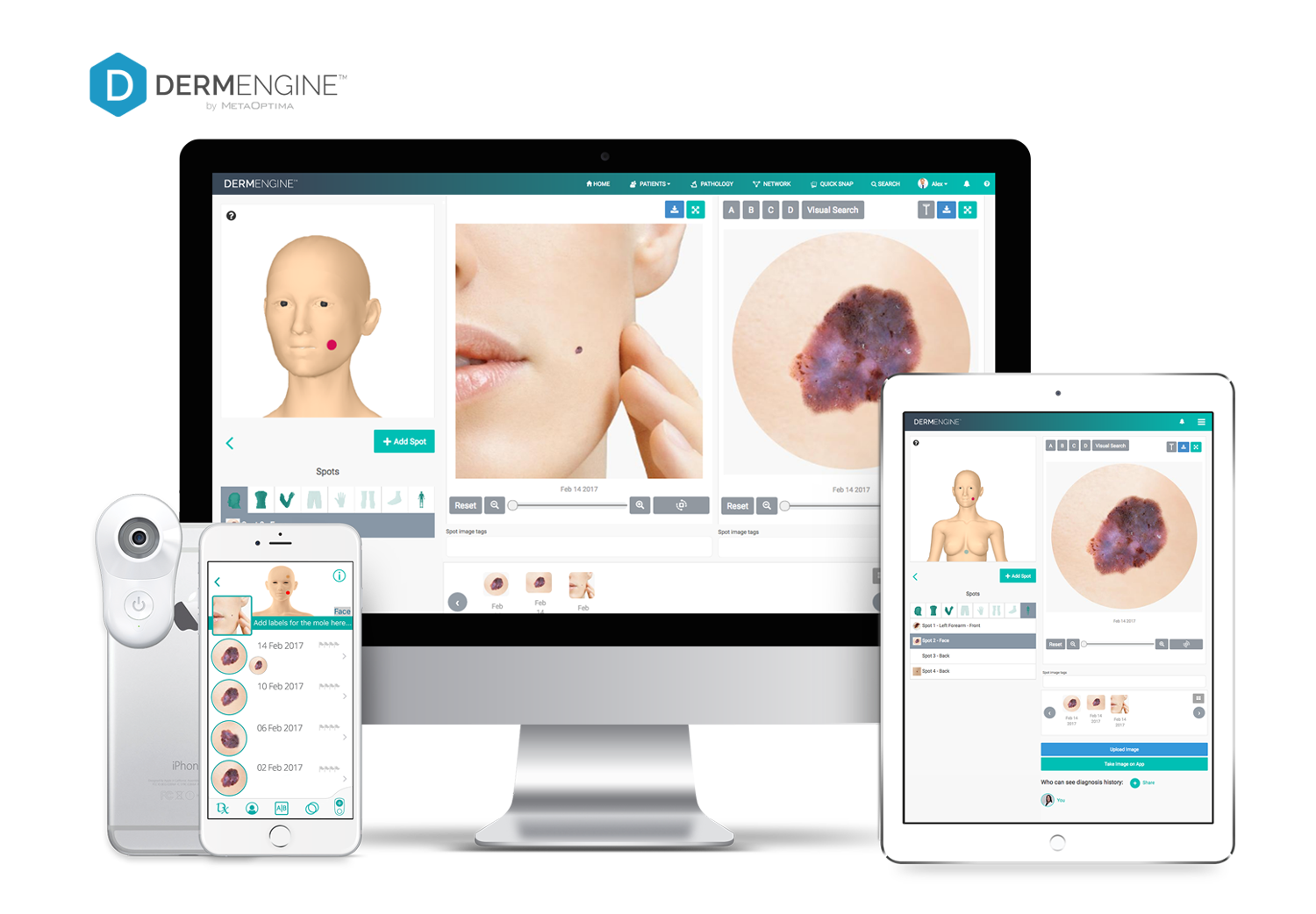 DermEngine is an intelligent dermatology software for the imaging, documentation and analysis of skin conditions including skin cancer. Powered by artificial intelligence, this smart dermatology system helps medical professionals manage their busy workflows with secure cross-platform access so they can focus on their patients - not the process.
Interested in learning more about how DermDetect is harnessing the power of DermEngine's intelligent dermatology features to support the early detection of cancer across the United States? Read the full article here.