Peter Dawkins shares how DermEngine is

helping his skin cancer practice grow
About



Peter Dawkins has been working with skin cancer for roughly 10 years. Currently working at Ranges Medical in Brisbane, he performs a large number of skin checks and procedures with one other professional, and has been looking to utilize a software that will grow the practice to allow for a more complete skin clinic with several doctors.


"Rather than having to use our previous dermatology software in one room only, we can have DermEngine in multiple rooms with multiple people using the same software." -Peter Dawkins, Ranges Medical
New Workflow



As Ranges Medical expands, DermEngine will be used to support several medical professionals simultaneously from multiple rooms to serve a larger number of patients in the same amount of time.
Results



Supports Multi-Person Use | Multiple medical professionals can utilize DermEngine's intelligent tools in different rooms with their respective patients
Encourages Clinic Growth | Unlimited user plan allows Ranges Medical to onboard more medical professionals to support their growing skin cancer clinic business
Streamlines Workflows | doctors can capture, document, and analyze lesions on a single platform while keeping the patient engaged with their skin health plan



What is DermEngine?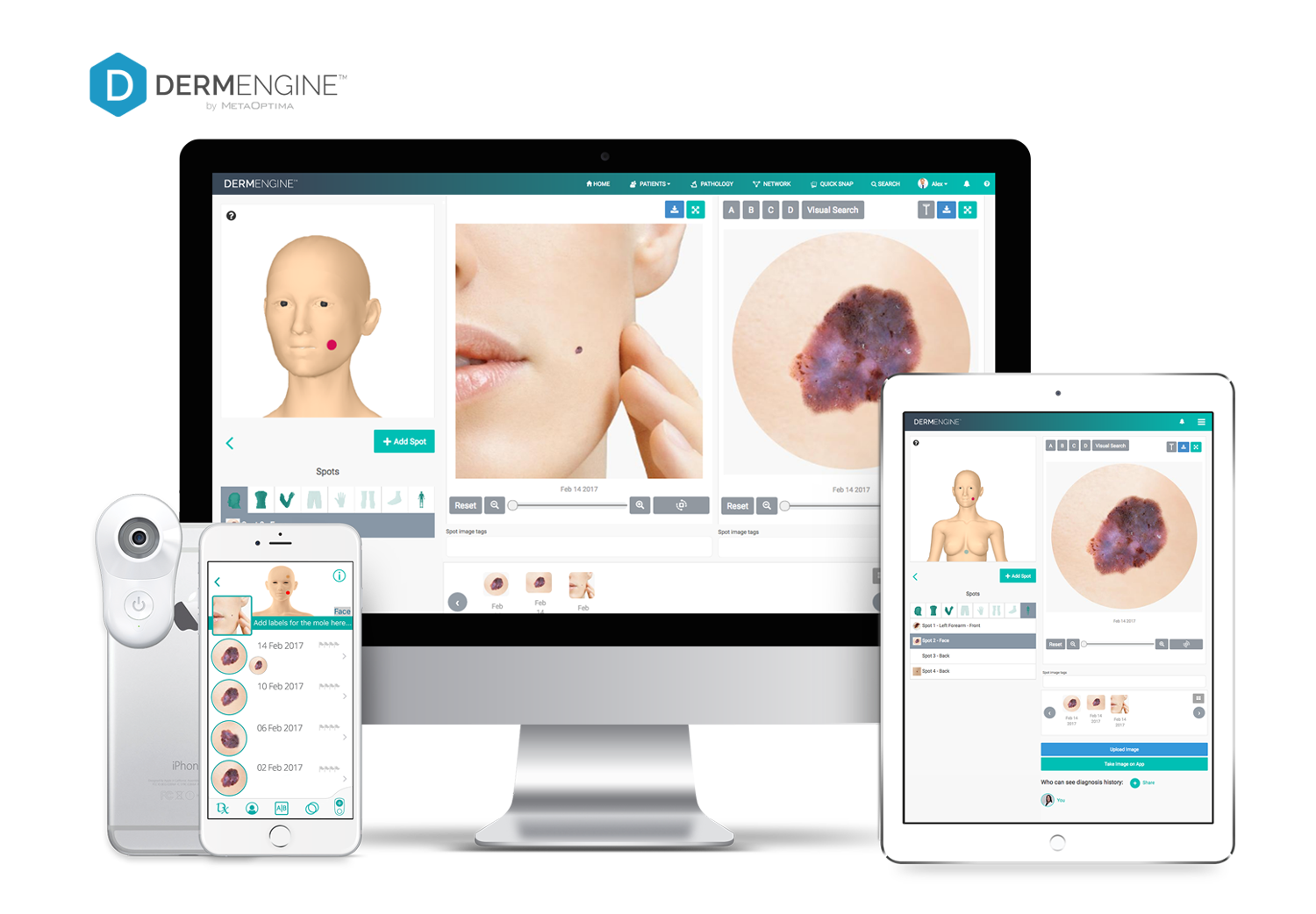 DermEngine is an intelligent dermatology software for the imaging, documentation and analysis of skin conditions including skin cancer. Powered by artificial intelligence, this smart dermatology system helps medical professionals manage their busy workflows with secure cross-platform access so they can focus on their patients - not the process.
Interested in learning more about how DermEngine's cloud-based solution can support your dermatology practice's growth? Read Your Practice Will Evolve Over Time. Can You Say The Same About Your Dermatology Software?