Dr. Thomas Marks highlights the value of

image acquisition and documentation


---

Dr. Thomas Marks shares how his practice is able to provide life-saving services for a greater number of patients through streamlined image acquisition, documentation, and clinical-decision tools on DermEngine while increasing engagement and quality of care.


"You just take a snap, put it on the mannequin on the app, it goes to the cloud, and then it flicks over on the wifi to the computer; the patient can see it, you can involve them in the decision-making process, show them why you're concerned... it's just brilliant."
What is DermEngine?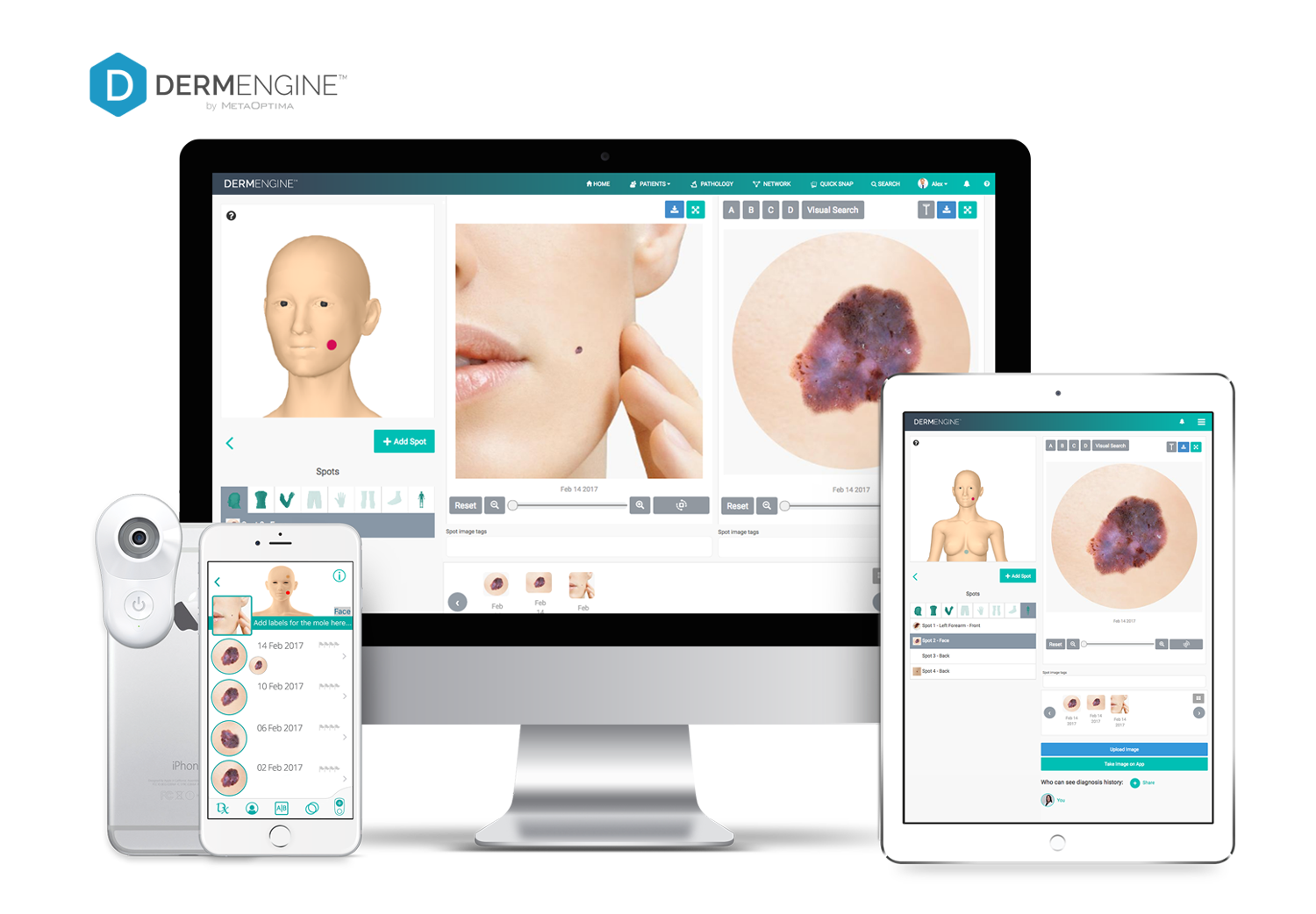 DermEngine is an intelligent dermatology software for the imaging, documentation and analysis of skin conditions including skin cancer. Powered by artificial intelligence, this smart dermatology system helps medical professionals manage their busy workflows with secure cross-platform access so they can focus on their patients - not the process.
Interested in learning more about what DermEngine can do to streamline your daily practice? See how our software can optimize your workflows