With you every step of the way…
Manage your clinic like never before with DermEngine's Clinic Analytics. The dashboard's quick setup, intuitive interface, and real-time data allow you to enhance your business intelligence data to improve the clinic's workflow. With performance tracking, easy report creation, and simplified data visualization, Clinic Analytics serves as a centralized solution for your administrative and management needs.
Hassle-free setup


Get started with no complicated installation or maintenance costs

Develop reports that stand out




Have a better understanding of your data with the professional layout so you can create impressive reports

Boost your workflow quality


Receive real-time data so you can identify and manage cases that require immediate attention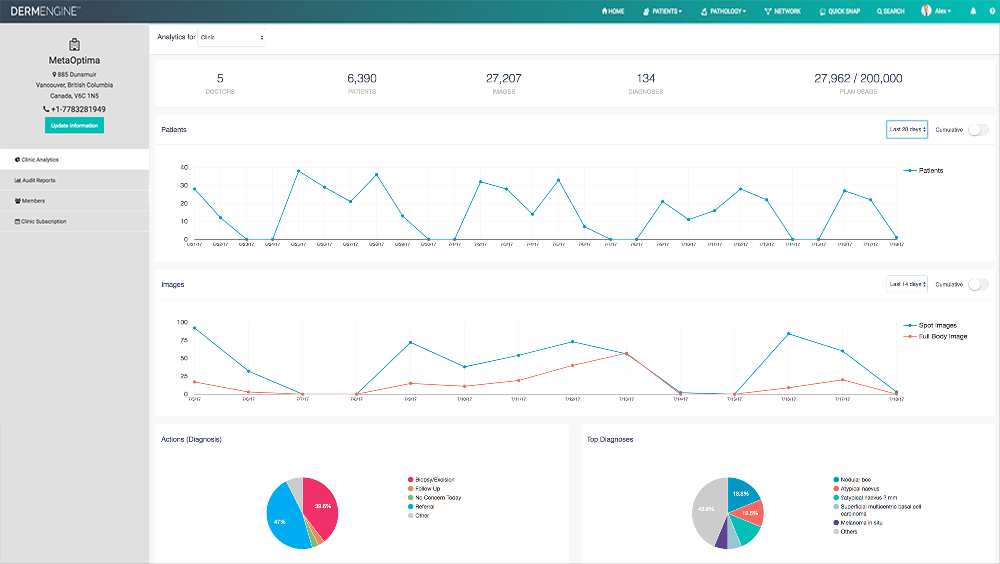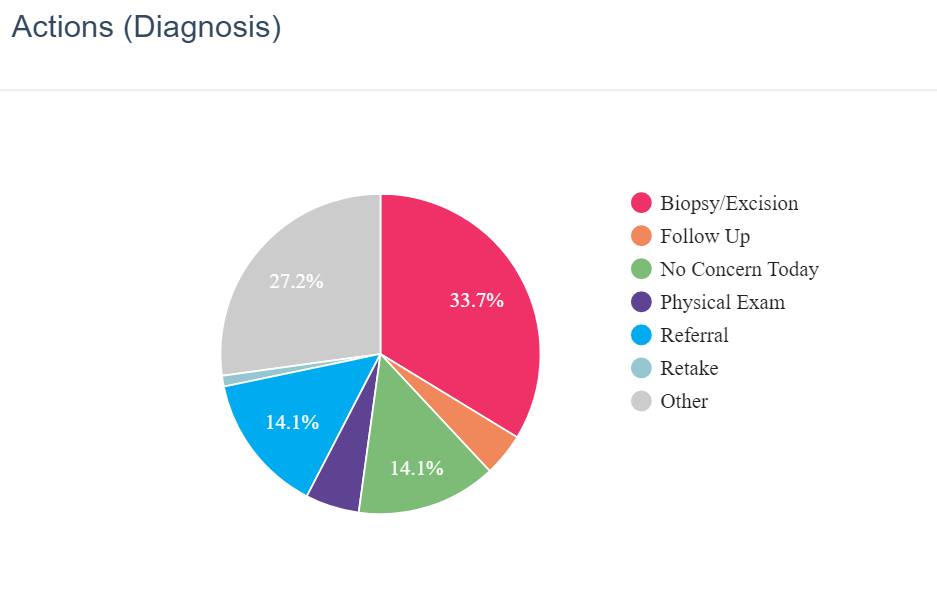 Advanced data monitoring
Analyze important information in real time for diagnoses, patients, and images
Select relevant information


View analytics for your clinic, all providers or individual providers over a selected time period

Review your latest data


View top diagnoses and action statistics in summarized pie charts
Enterprise Dashboard
Manage your clinics with a click of your mouse
DermEngine's Enterprise Dashboard provides a centralized hub for overseeing multiple clinics, making it easy to visualize and analyze data for practice management, performance evaluation and audit purposes. Grow your virtual clinics over time, decide which plan and add-ons suit each location and gather insightful data. By identifying and managing your cases, you can improve clinic workflow and prioritize which require immediate attention for optimal insight and control.
View data like never before




Data from all of your clinics are easy to analyze on the improved charts and graphs.

Gain unique insights




Maintain access to each clinic's information and analytics.

Upgrade your clinics' plans


Customize each clinic's payment plan based on its size, activity, and region.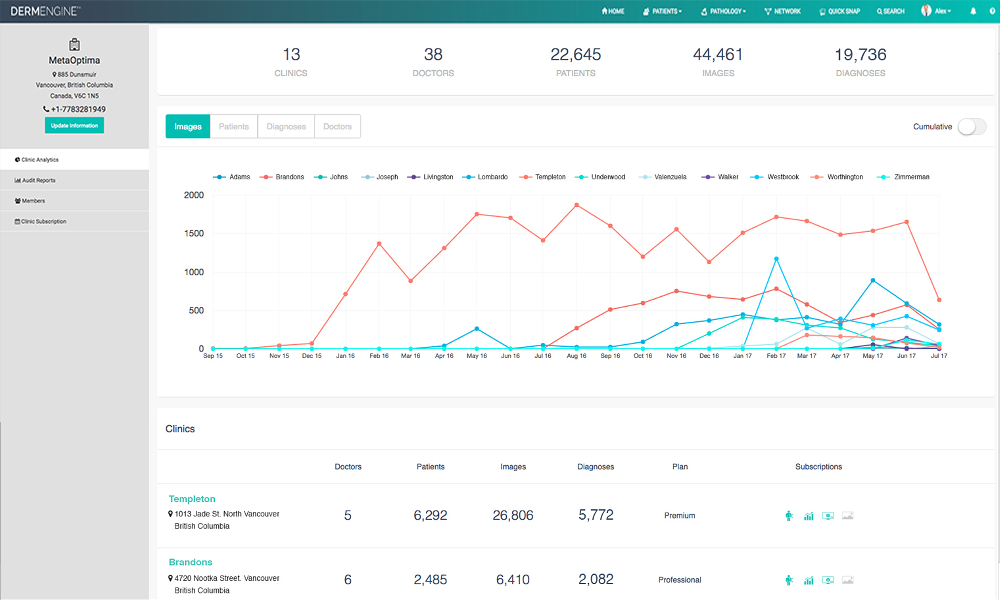 See each clinic's payment plan type and subscription add-ons
Monitor clinic activity and statistics on a centralized dashboard in real-time
Managers can create online clinics and invite colleagues to join different clinic group