Future of dermatology
Telehealth is set to become an essential part of healthcare. Reports suggest:
Why use it?
Teledermatology allows you to:
Create a new form of revenue
Connect with your patients anytime, anywhere
Provide affordable care
Reduce patient wait times
Provide consultations to your colleagues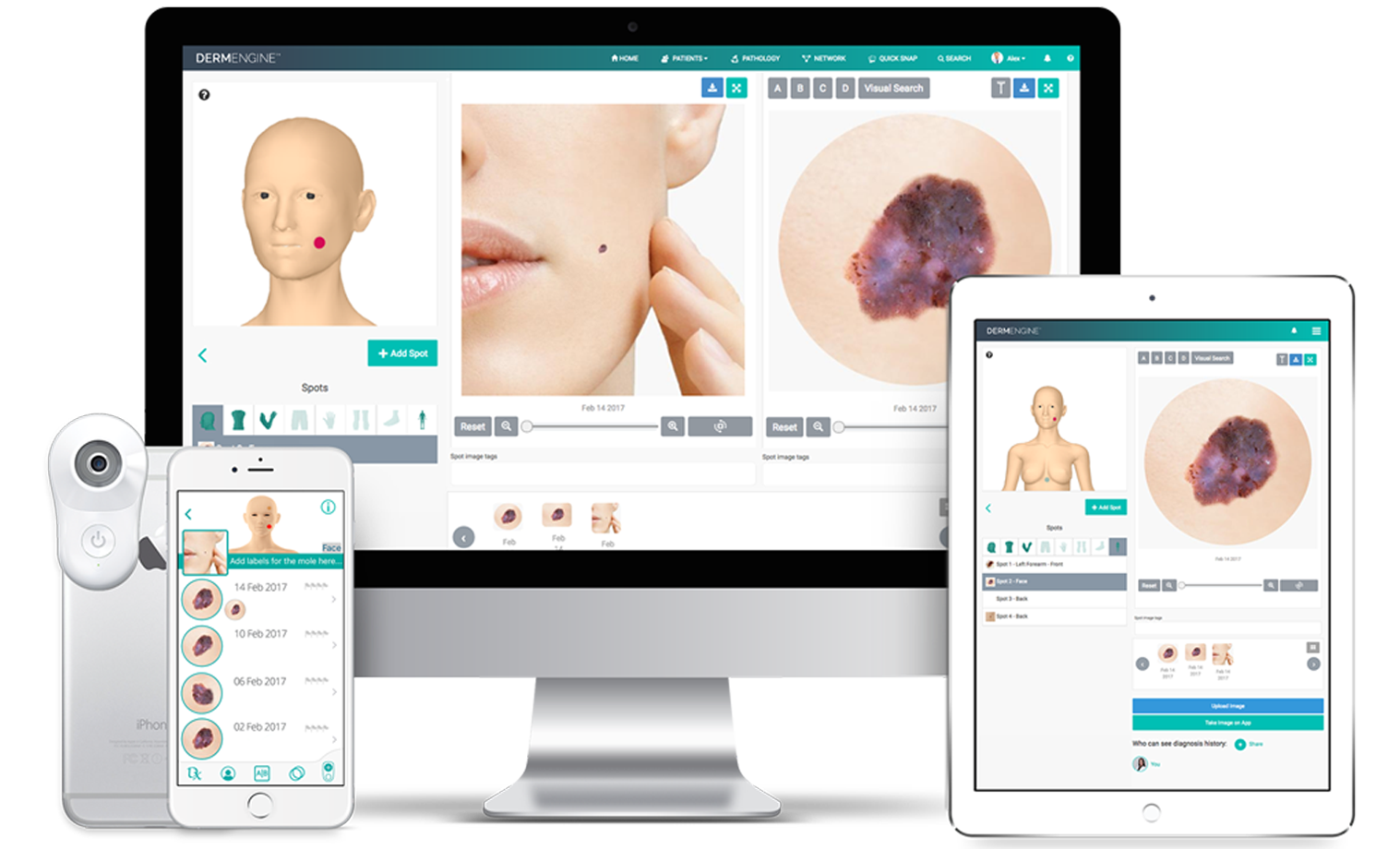 DermEngine's Teledermatology
Take your practice to the next level with DermEngine's tele-dermatology platform.
Build your own referral network
Extend your care to new and existing patients
Connect to your hospitals, physicians, dermatologists and pathology centres
Increase accessibility to your patients
Receive consult fees directly in your bank account
Experience fully configurable

tele-derm add-ons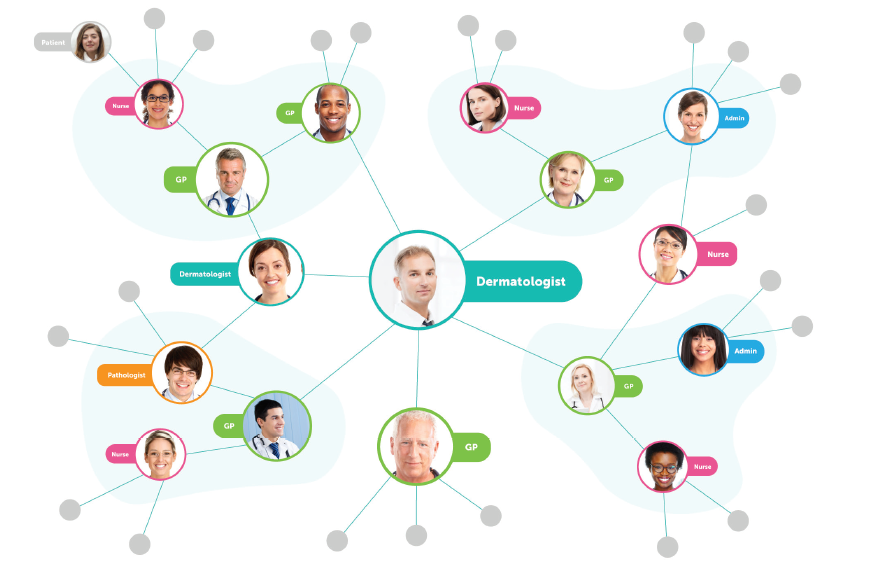 Teledermoscopy for your patients
Give your patients the power to take skin imaging into their own hands with MoleScope. By offering MoleScope Basic devices to your patients, you can:
Receive high-quality dermoscopic images from your patients
Provide fast, efficient and accurate consultations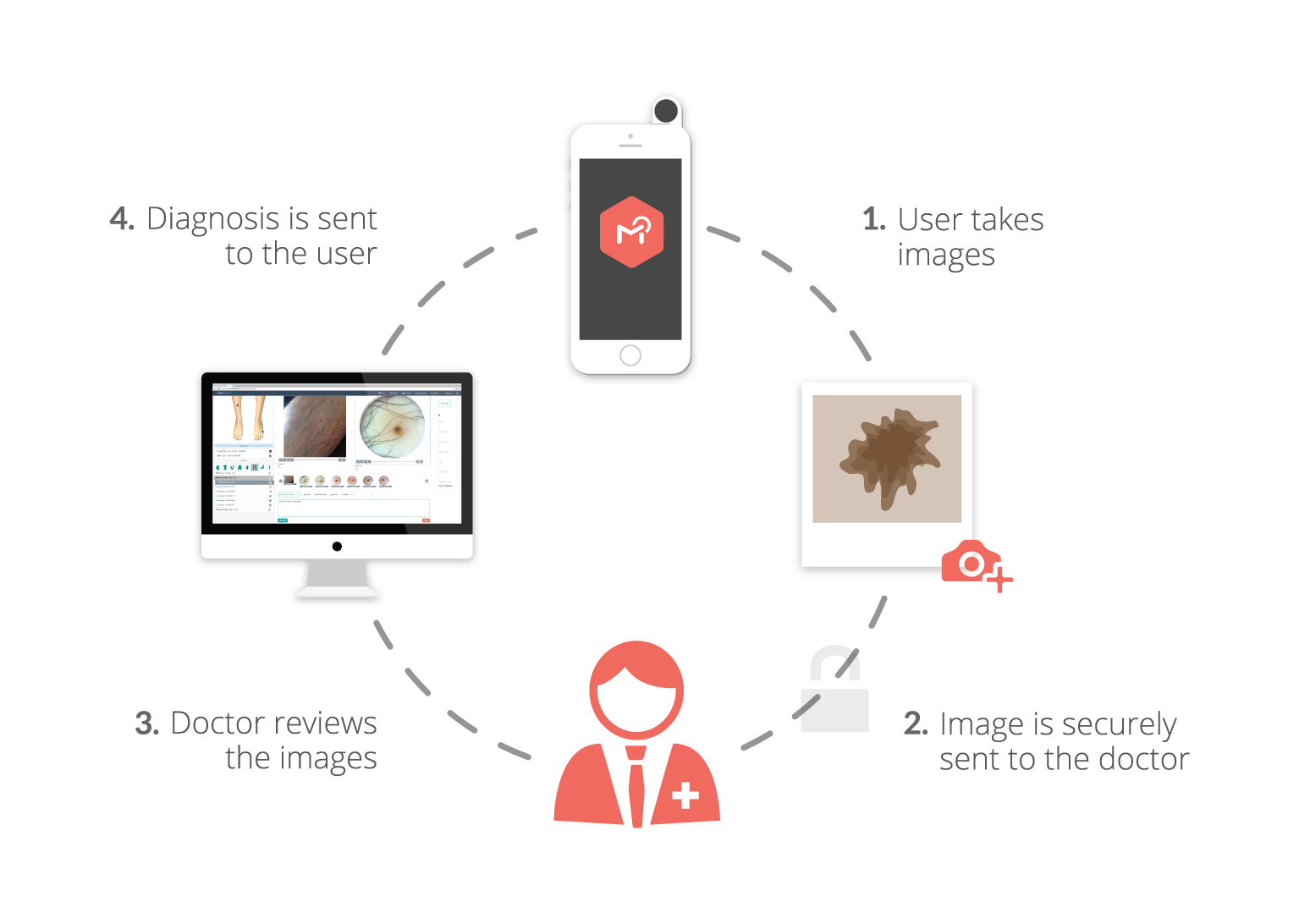 To learn more about connecting with your patients, please click the button below: