Become a central part of your customers' community healthcare services by offering affordable skin health solutions that will raise profits and brand recognition by boosting foot traffic to your retail stores.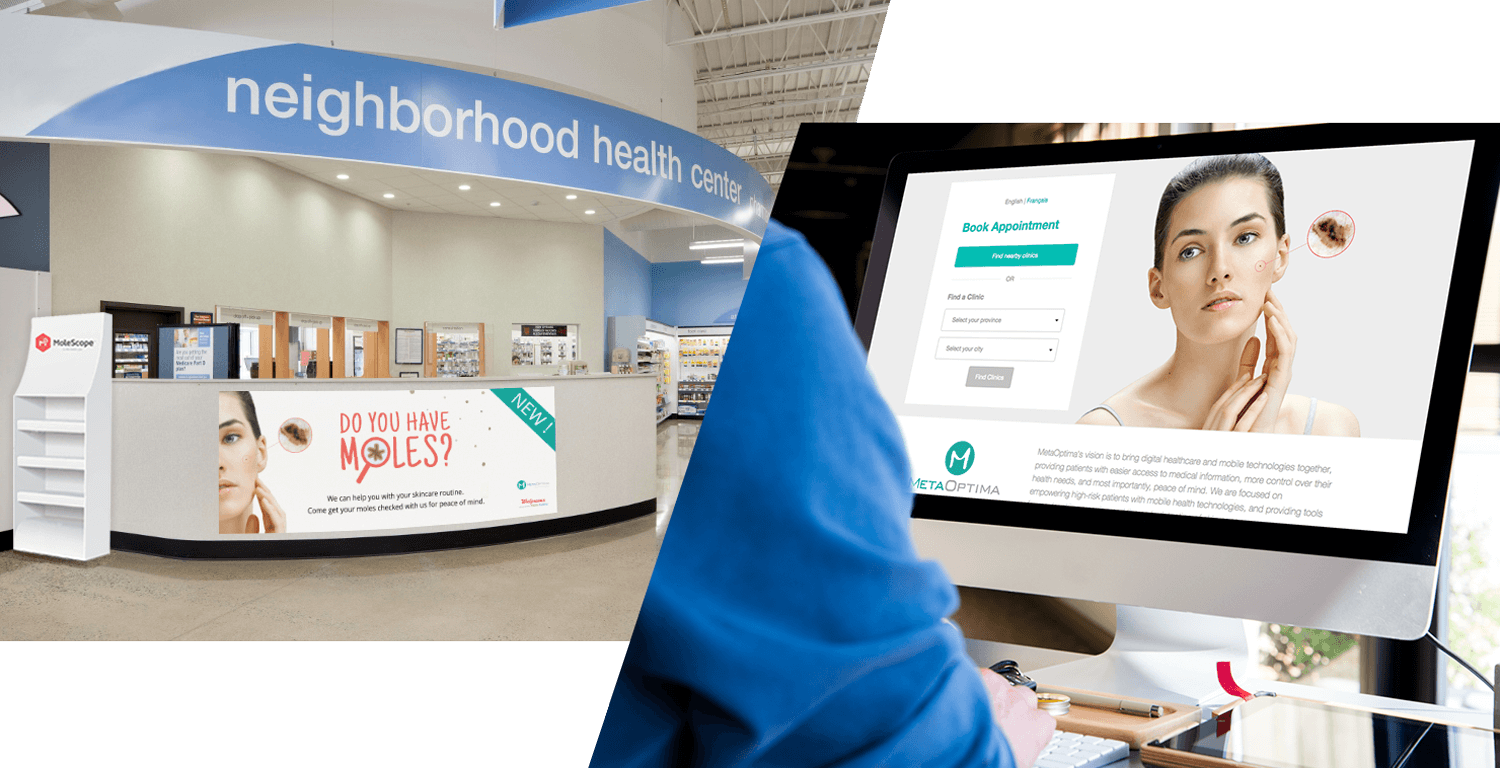 Delivered Value
By partnering with us you will become an intrinsic part of your consumers' skin health care needs, experience additional revenue from associated services, CRM dataflow, and increased relationship value through your customer-oriented strategy.
How Do The Skin Check Services Work?
These proactive services focus on providing your customers with fast, affordable, and convenient teleconsultations that offer better access to care for medical and cosmetic dermatology conditions.
We provide an all-in-one virtual clinic set up via eTriage that will be carried out through the use of a digital mobile dermoscope, MoleScope II and intelligent dermatology platform, DermEngine.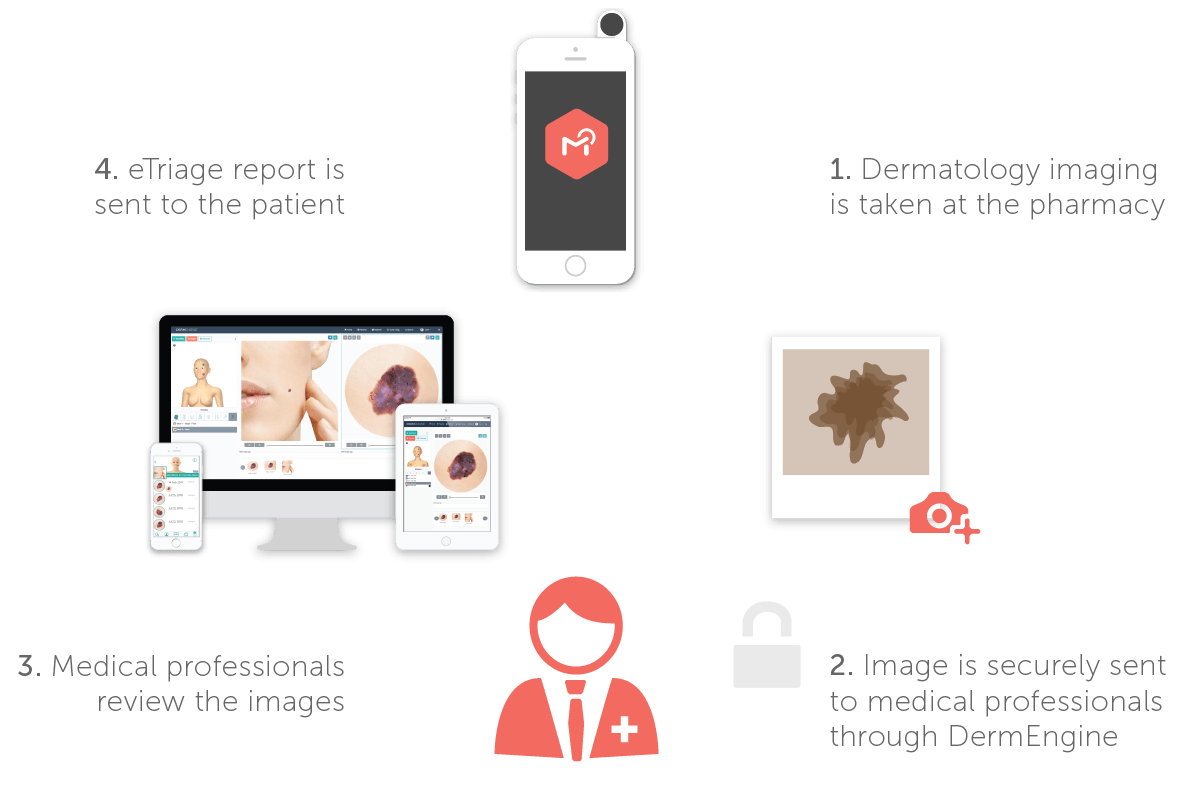 What We Offer
At MetaOptima we have implemented a complete solution to ensure you're covered every step of the way.
Technology implementation
Project planning
Online booking system
DermEngine skin analytics platform
MoleScope digital dermoscope
Medical services care coordination
Training for nurses/pharmacy employees
Digital customer communications plan
Marketing/Advertising support content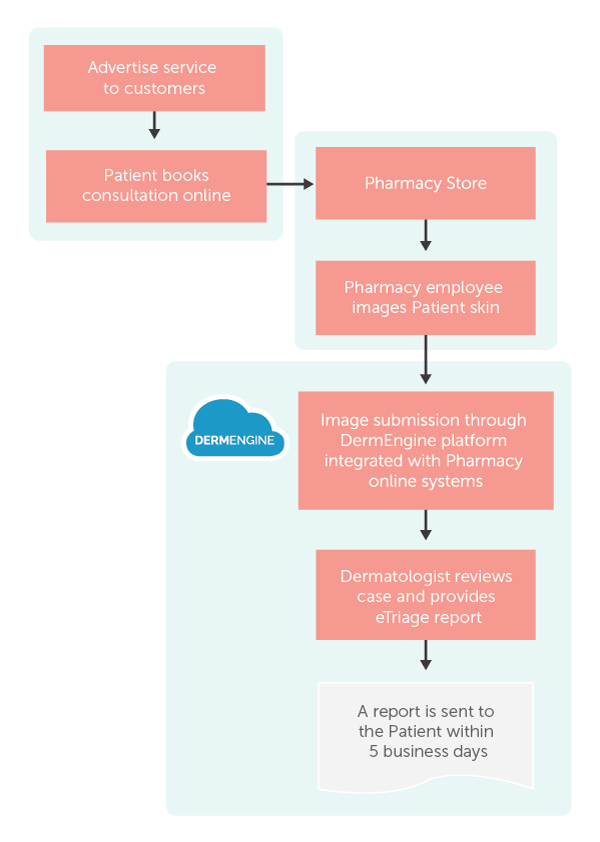 Contact Us
Are you interested in providing sought-after care, becoming a central part of your customers' health needs, and generating a new source of revenue? Contact us today so we can develop a customized business plan that suits your needs.