Topics keyboard_arrow_down
We are please to announce that MetaOptima's CEO, Maryam Sadeghi and CTO, Majid Razmara will be presenting the latest Intelligent dermatology tools DermEngine has to offer at the Skin Cancer Symposium from November 10th-12th as well as at the International Skin Cancer Surgery Masterclass from November 16th-18th in Auckland, New Zealand.
The Skin Cancer Symposium (SCS) is a medical event designed primarily for dermatologists and oncologists, giving them an opportunity to meet their peers and learn the latest medical information. The International Skin Cancer Surgery Masterclass revolves around the teachings and presentations by internationally renowned experts in different surgery-related disciplines, and is one of the world's most renowned cancer-related events.
MetaOptima is taking this opportunity to present DermEngine's advanced skin analytics features to audiences to discuss how it can revolutionize their practice through streamlining services, allowing them to focus on their patients, and enhancing the quality of their work through the use of intelligent dermatology tools. We are also excited to use these events to showcase MetaOptima's latest feature, Visual Search.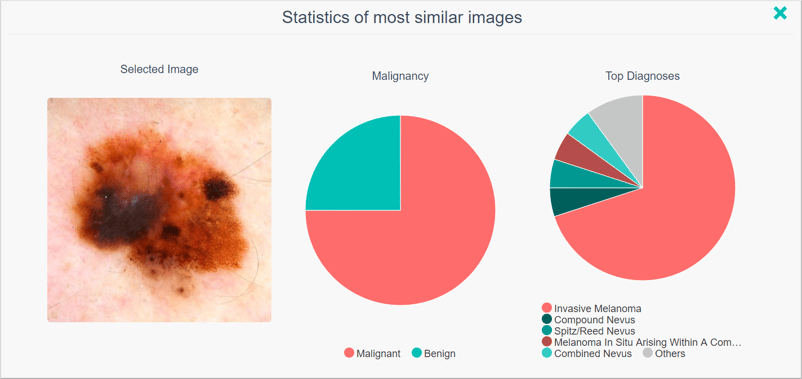 Fueled by artificial intelligence, Visual Search is an educational resource and clinical decision support tool designed to drastically reduce the amount of time medical professionals must spend on patient cases. The primary objective of this advanced feature is to assist experts with better informed clinical decisions, and therefore enhance quality of patient care and efficiency of workflows.
We are excited to meet experts, oncologists, dermatologists and those invested in the development of tools for the early detection and monitoring of skin cancer and other skin conditions, and expect to utilize the information learned from these exclusive events towards the continued insight and development of our products and services. We look forward to seeing us there! Stay tuned to our Twitter to stay up do date on our latest news!


Topics: MetaOptima Skin Cancer Symposium Skin Cancer MasterClass News & Events