Topics keyboard_arrow_down
Here at MetaOptima we're excited to announce the latest updates released on the DermEngine web platform: Generic Templates and Close Patient Visit Notes! Created with your valuable time in mind, these tools are designed to simplify and quicken your workflows so you can focus on what matters: your patients.

Generic Templates
When adding your notes you have the option of including a pre-written template to speed up the documentation process. This is helpful for situations where you'd like to include a more generic set of notes rather than manually typing them out each time. To access your Generic Templates simply visit your Account Settings and select the Generic Templates option from the Templates tab in the side menu.
To create a new template, simply enter a short keyword in the Name Bar, then write the text you would like to have appear in the Text field below. Generic Templates can be used on any form you can add notes, such as with Clinical Diagnosis, Pathology Diagnosis, Pathology Request, and Notes.
Close Patient Visit Notes
Close Visit Notes are designed to allow you to document any closing notes, feedback, or thoughts regarding a visit with a patient. Unlike typical notes, these are not tied to a single spot, but rather the entire patient profile
Here, you may enter your notes. Like all other notes functions in DermEngine, you may press the @ key to tag a patient or DermEngine colleague to allow them to see the notes (depending on your patient access settings). Additionally, you may use the new Generic Template feature for Close Visit Notes.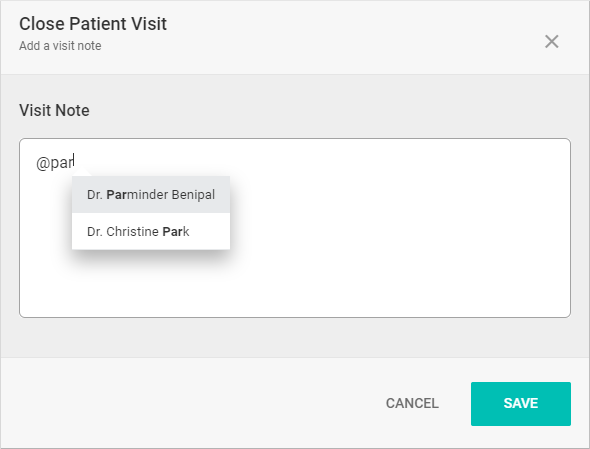 We hope these new tools support you in your daily practice and help to simplify what otherwise might be time-consuming. If you have any comments, feedback, or requests we encourage you to contact us at support@metaoptima.com today!
Topics: Dermoscopy Artificial Intelligence Total Body Photography Teledermoscopy EMR Solutions News & Events