1. Introduction
The concept of big data and the whole big data ecosystem are continuing to evolve with time and is a driving force behind a lot of latest technologies like artificial intelligence, machine learning, data science, deep learning, internet of things (IOT) and digital transformation.

In recent decades, with computers, internet, and smartphones becoming a common everyday commodity, we started generating a greater amount of data with every passing day. Today all of our actions have some kind of digital footprint which generates data (such as text messages, GPS, payment transactions, social media posts etc.). Sensor technologies in industries are other major sources of data being generated; the use of sensors in a typical factory increased ten fold in the last couple of years. Machines and devices in factories are equipped with all kinds of sensors nowadays which generates proportional data. All of this contributes to peta-bytes of data generated by our everyday lives.

2. What Is Big Data?
Big Data is the extremely large amount of data being generated by people, machines, and sensors which require new and scalable technologies to handle the data, as traditional systems were not designed to cope with the requirements associated with this new type of data. However, the amount of data is not the only reason for this name- the velocity of the data and the speed with which we need to process it are also reasons behind why we need scalable and distributable technologies.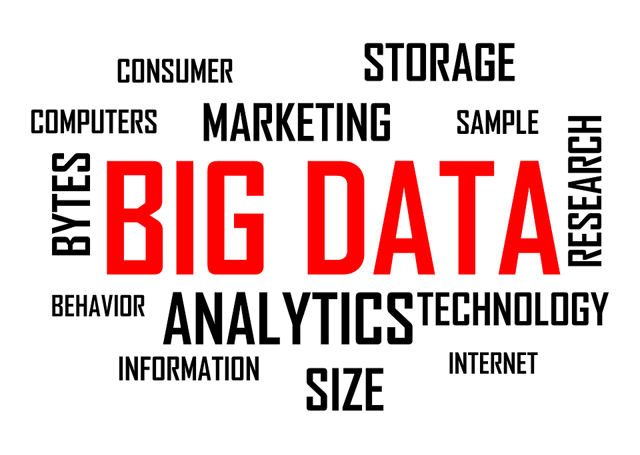 The Four V's Of Big Data:
Volume:

The amount and scale of data being created every day is vast compared to traditional data sources we had in the past.

Variety:

The data comes from different sources in different structures and forms. Data is now being created not only by people but by machines, sensors etc.

Velocity:

The speed with which data is being generated and the speed with which we need this data to be processed. Data is generated extremely fast, the process that never stops even while we sleep. A single instance of high-velocity data is Twitter, where over 350,000 tweets are now sent worldwide per minute, equating to 500 million tweets per day.

Veracity

:

Big Data is sourced from many different places. As a result we need to test the veracity/quality of the data.
3. What Can Big Data Do?
The amount of data we have now can be processed to find insights which were not even possible in the past. Some fields where Big Data is being used to help businesses are: