Topics keyboard_arrow_down
We are excited to attend the HLTH 2023 conference in Las Vegas this year! Join us at HLTH 2023 from October 8-11, 2023 at Booth #5256 (Kiosk 37) to see how MetaOptima is innovating healthcare with its products and services.

About HLTH 2023
HLTH is the premier event for forward-thinking professionals and innovators in the healthcare space. The conference brings the entire healthcare ecosystem together through curated, purposeful engagements to help accelerate healthcare innovations and transformations. With over 10,000 anticipated attendees, HLTH 2023 is expected to deliver great insights and collaboration from industry leaders, tech startups, policymakers, and other stakeholders who are looking to address the most pressing challenges in healthcare today. Join us for an exciting unification of some of the most advanced ideas and deliverables yet!
Register now and save $150 with code: MetaOptima150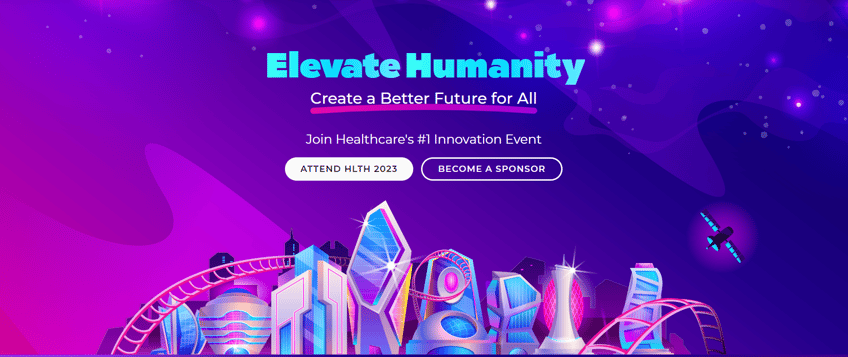 MetaOptima at HLTH 2023
We are most excited to share our solutions for efficient care coordination between health enterprises and other centers of excellence. DermEngine is our intelligent dermatology platform equipped with tools to help providers handle more patients while saving time, costs, and enhancing quality care. One feature of DermEngine is eTriage, which combines artificial intelligence with the expertise of providers to help enhance the initial triage process, expedite urgent cases, and ultimately see more patients (see video below).
Moreover, DermEngine seamlessly integrates with the top EMRs such as Epic and Cerner to be a simple, scalable plug-and-play solution.
Join us at HLTH 2023!
Our CEO and co-founder, Maryam Sadeghi, will be there alongside Aaron Hersh, our North America General Manager. If you'd like to book a time to meet with Maryam or Aaron, please reach out to us at info@metaoptima.com. We will be at Booth #5256 (Kiosk 37) to showcase live product demonstrations and more. You can save $150 on your registration if you register now using code MetaOptima150.
If you'd like to see how DermEngine and its features can add onto your practice, request a demo with one of our experts today!
-The MetaOptima Team
Topics: Dermatology Artificial Intelligence MetaOptima News & Events