Topics keyboard_arrow_down
We are excited to announce that MetaOptima has been selected to present DermEngine (intelligent dermatology software) and MoleScope (digital dermoscope) at Google's exclusive Go North event in Toronto from November 1st-2nd.
At this event we'll be providing demos on how MoleScope (our advanced dermoscope) and DermEngine (our intelligent dermatology software) work seamlessly together to simplify workflows, enhance your practice, and streamline your services. Audiences will have the opportunity to capture medical-grade quality dermoscopic images and have them processed through the platform's Visual Search feature for valuable data about the lesion. This artificial intelligence AI-fueled feature allows you to automatically find images that are visually similar to the lesion of your patient's case and provides you with valuable data about malignancy and differential diagnoses of similar cases.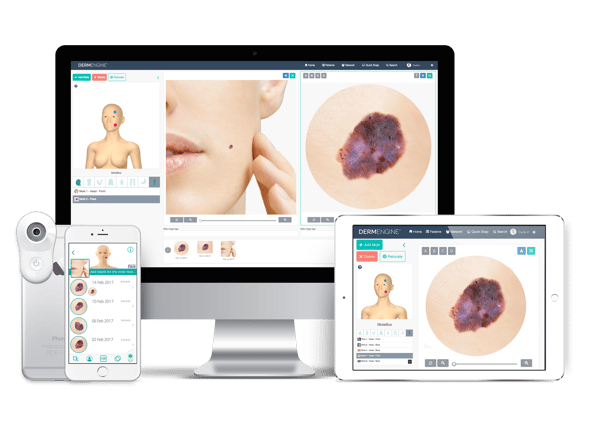 Go North Canada brings you the stories of tech from coast to Canadian coast. You'll find information on startups, big companies, and everything in between. This exclusive event allows you to come and see our latest innovations, meet visionary businesses, and see everything that Canadian companies have to offer!
-The MetaOptima Team
Would you like to experience DermEngine's intelligent dermatology software for yourself? We encourage you to contact us today for a free 20-minute demo!
Topics: DermEngine MoleScope Go North News & Events