Topics keyboard_arrow_down
MetaOptima has been announced as one of twelve women-led Canadian companies to participate in the Women In Tech Silicon Valley Program! We couldn't be more excited for the opportunity to participate in programs designed to support women entrepreneurs in expanding their business outside of Canada!
Running from February 25th-27th, the program will include direct introductions (complete with one-on-one meetings) with potential investors and various strategic partners in addition to networking and discussions with local experts and like minded individuals.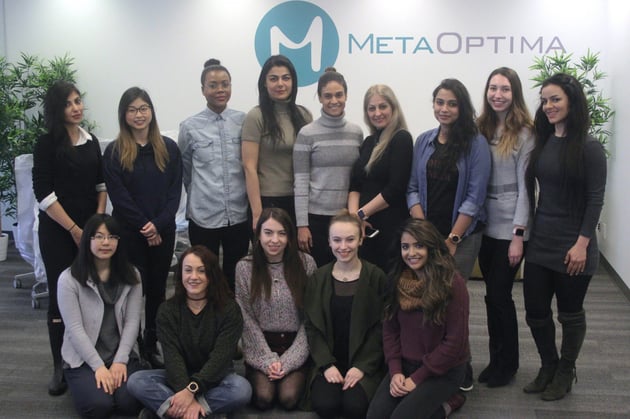 What is WIT?
The WIT is a $200 million fund supported by the Government of Canada and mandated to not only invest in women-led tech companies but to support and create programming meant to further gender diversity in the ecosystem. To date, WIT has made investments in at least 21 companies!
Technology is a tool to empower everyone, and we want to ensure that BC's tech industry mirrors the diversity of our province. It is an issue critical to the success of our ecosystem-research shows that including women leaders is a boost to innovation as well as a boost to the bottom line. Through our programs, workshops, and community connection, BC Tech empowers women to not only join the tech sector but to reach their full potential as leaders and innovators. -Women In Tech Website
How will WIT support MetaOptima?
In BC women make up only 18% of the workforce in tech. Far less than the national average, WIT presents the opportunity to challenge current dynamics in favor of adding a greater level diversity to the workplace while ensuring all employees reach their highest potential! MetaOptima's CEO, Maryam Sadeghi, has always been focused on creating a work space of equal opportunity dedicated towards promoting professional as well as personal growth.
The lack of self-confidence is a major issue among women, especially in high-tech and STEM areas. I've witnessed so many examples where a simple course could make a big difference in giving confidence to girls and teaching them presentation skills, communication skills, and encouraging them to be brave enough to drive their dream. -Maryam Sadeghi, CEO & Co-Founder of MetaOptima Technology Inc.
Additional Information

The full list of attendees includes:
Are you interested in learning more about how MetaOptima's intelligent dermatology ecosystem is empowering patients and medical professionals with the tools for faster, effective care? Reach out to our team today.
Topics: Dermatology MetaOptima Dermatology Software Dermatology EMR System News & Events Intelligent Dermatology Skin Cancer App Dermengine Academy