Topics keyboard_arrow_down
The MetaOptima team is looking forward to attending Momentum 2023 by ModMed. This year's conference will take place at the Gaylord Palms Resort & Convention Center in Kissimmee, Florida from October 13-15, 2023.
Momentum 2023 User Conference
Modernizing Medicine (ModMed) specializes in creating electronic health record (EHR) systems for various medical specialties including dermatology. This user conference will bring providers, practice administrators, and medical practice staff together to provide them with the latest developments, insights, and skills in the industry. The conference includes educational sessions and workshops, a keynote presentation, and plenty of networking opportunities for the attendees. We are most excited to share our suite of intelligent tools that integrate with ModMed's award-winning, specialty-specific EHR system, called EMA.

DermEngine Integration with EMA
DermEngine is our intelligent dermatology software designed for the longitudinal imaging, analysis, and documentation of skin lesions, including skin cancers, as well as inflammatory conditions and other skin related concerns. Our software includes smart features that support the clinical workflow and decision-making of dermatologists and providers (see examples here). Features like these can be leveraged in DermEngine with EMA integration to double down on operational efficiency and clinical workflow support.
Here is a list of the most popular DermEngine features: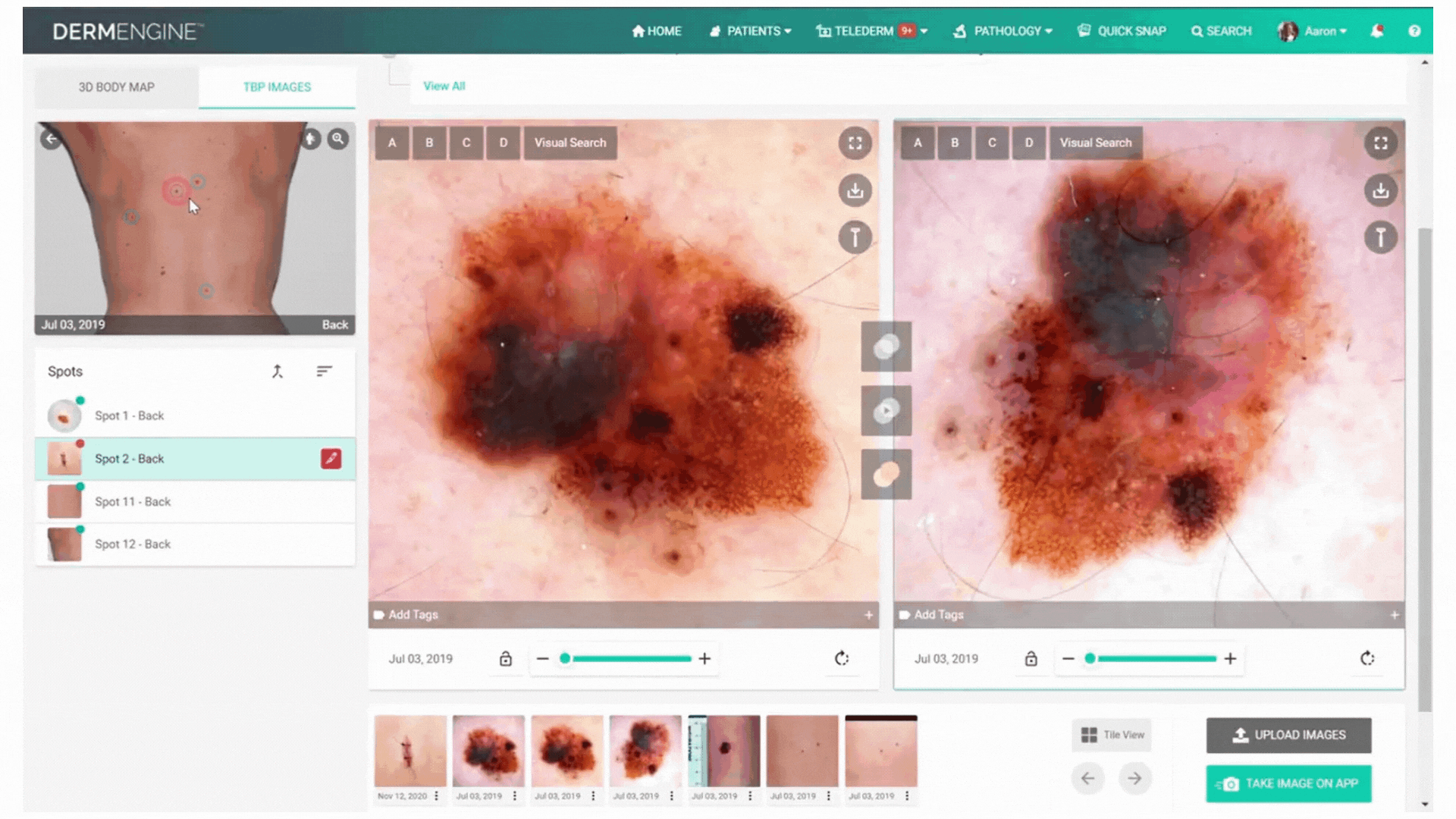 We look forward to the Momentum 2023 conference!
Aaron Hersh, our North America General Manager, and Luke Shaffer, our US Sales Executive, will be onsite and are looking forward to meeting everyone in person. If you'd like to meet at a specific time during the Momentum conference or schedule a demo before/after the conference, please reach out to info@metaoptima.com.
If you are interested in learning more about our integration services and how DermEngine can enhance your practice, request a demo with one of our experts today!

-The MetaOptima Team
Topics: Dermatology Dermoscopy Artificial Intelligence MetaOptima News & Events