Vancouver Startup Week
This year, the MetaOptima Team is excited to be bringing more of its members than ever before to connect with all the local talent that Vancouver has to offer! Recognized as the city's largest startup recruitment fair, Vancouver Startup Week is dedicated to connecting passionate individuals with pioneering startups like our own.

Who Is MetaOptima?
MetaOptima is one of Canada's fastest growing startups looking for highly-driven and talented individuals interested in working with our team. We design and build complex and cool mobile dermoscopy tools and intelligent dermatology software for the next generation of digital health solutions. Our vision is to empower physicians with mobile health technologies and providing tools for dermatology and the early detection of skin cancer.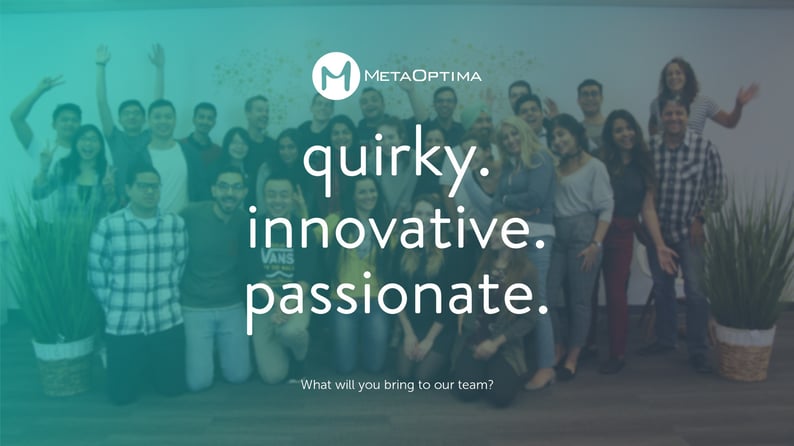 Do you think you'll make a great fit with our team? Reach out to us today at the fair! If you can't make it and would like to see our open positions, click here. If you are interested and passionate about doing things that really matter, send us your resume and join us on this amazing journey! We can't wait to hear from you!

-The MetaOptima Team