Topics keyboard_arrow_down
Healius Limited has gone live with MetaOptima Technology's DermEngine software across its Skin2 doctor-led service dedicated to the diagnosis and treatment of skin cancer.
DermEngine's cloud-based solution will provide the doctors who practice in Healius'clinics with an intelligent dermatology ecosystem for the imaging, documentation and diagnosis of skin conditions including skin cancer. Powered by artificial intelligence, this smart dermatology platform helps medical professionals manage busy workflows with secure cross-platform access for a targeted focus on enhanced patient outcomes.
DermEngine will initially be implemented across Healius through Skin2 and its Medical Centres with the goal of streamlining imaging workflows and connecting the general practitioners with specialists in their network for expedited, multidisciplinary care coordination. The adoption of DermEngine's intelligent tools can be expected to optimise patient care outcomes through its ability to enhance data-driven insights and provide tools for evidence-based clinical decisions.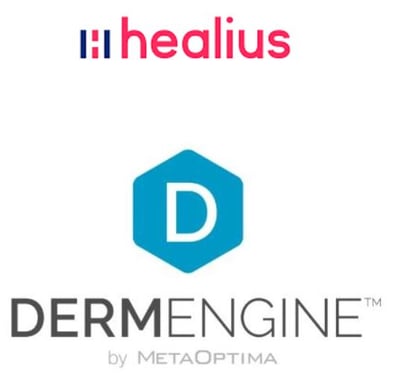 Comments from Peter Birch, General Manager - Asia Pacific:
MetaOptima is looking forward to a long and prosperous partnership with Healius as they expand their Skin2 business across the country. We are proud to work alongside a business that shares our vision of equipping doctors and nurses with intelligent, state-of-the-art technologies to enable better skin health outcomes for their patients.
Comments from Dr Jonny Levy, Medical Director - Skin2:
Introducing DermEngine into our Skin2 network has been an immensely positive step for both patient care and doctors. This technology enables us to better diagnose and manage skin cancer, collaborate with each other to obtain second opinions as well teach our colleagues through knowledge-sharing. DermEngine significantly helps to optimise what we offer our Skin2 patients.
About MetaOptima
MetaOptima Technology Inc. is a global digital health company with offices in Vancouver, Canada; Sydney, Australia; and Boston, USA that strives to empower patients and their care providers with intelligent solutions for better patient outcomes. As expressed through this expansion, our vision is to bring digital healthcare and mobile technologies together to provide physicians and patients with effective communication tools and easier access to medical information around the world. If you would like to meet with us or get more info about our integral dermatology software, book a time to chat with our team by clicking on the button below!
Topics: Dermatology Total Body Photography MetaOptima Teledermatology Dermatology Software Dermatology EMR System News & Events TBP Intelligent Dermatology Skin Cancer App