Topics keyboard_arrow_down
DermEngine rolls out across Australian Skin Cancer Centre clinics
MetaOptima Technology Australia Pty Ltd has signed a national agreement with Sonic Healthcare to implement the DermEngine software across the Australian Skin Cancer Centres and IPN Family Medical Centres network.
DermEngine's cloud-based solution will provide the Sonic Healthcare Doctors with an intelligent dermatology ecosystem for the imaging, documentation and diagnosis of skin conditions including skin cancer. Powered by artificial intelligence, this smart dermatology platform helps medical professionals manage busy workflows with secure cross-platform access for a targeted focus on enhanced patient outcomes.
DermEngine will initially be rolled out to all 35 Australian Skin Cancer Clinics to provide an integrated dermatological software solution. This implementation can be expected to maximise patient engagement, enrich decision making through data driven insights and analytics, and enable multi-disciplinary care collaboration between the company's general practitioners, pathologists and specialists for expedited and effective care coordination.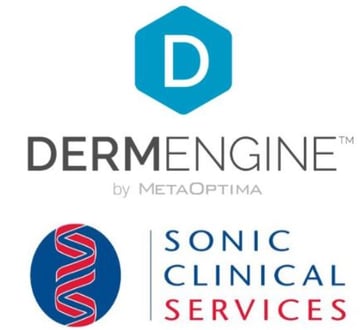 Of the announcement, Peter Birch, General Manager - Asia Pacific at MetaOptima said: "We are incredibly proud and excited to be chosen by Sonic Clinical Services to train and support their doctors in the fight against skin cancer using the DermEngine SaaS platform. We are committed to supporting Sonic as the Australian Skin Cancer Clinics continues to grow, and we are looking forward to a long and rewarding partnership for many years to come".
About MetaOptima
MetaOptima Technology Inc. is a global digital health company with offices in Vancouver, Canada; Sydney, Australia; and Boston, USA that strives to empower patients and their care providers with intelligent solutions for better patient outcomes. As expressed through this expansion, our vision is to bring digital healthcare and mobile technologies together to provide physicians and patients with effective communication tools and easier access to medical information around the world. If you would like to meet with us or get more info about our integral dermatology software, book a time to chat with our team by clicking on the button below!
Topics: Dermatology Total Body Photography MetaOptima Teledermatology Dermatology Software Dermatology EMR System News & Events TBP Intelligent Dermatology Skin Cancer App