Topics keyboard_arrow_down
Today marked the first day of WCD 2018! Off to a fantastic start, the MetaOptima Team had a productive first day demoing DermEngine (our intelligent dermatology software) and MoleScope II (our mobile dermoscope) at Booth #22. Read on to find out what users thought of the latest upgrades to DermEngine!
Demoing The Most Intelligent Dermatology Software
Only one third of the way through the event, dermoscopists, dermatologists, and skin cancer specialists alike were very excited to test DermEngine's most intelligent feature, Visual Search, to see how it could support their clinical decisions. DermEngine is an intelligent dermatology software designed to enhance workflows and streamline care by offering the latest tools in dermoscopy such as Total Body Photography, Clinic Analytics, teledermoscopy, and Visual Search.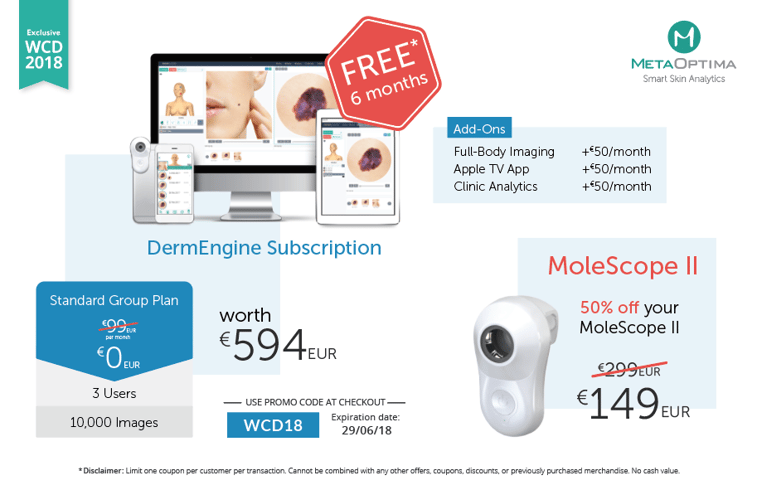 Powered by advanced artificial intelligence (AI) algorithms, Visual Search is a clinical decision support tool that retrieves visually similar images from a library of thousands of pre-labelled pathology images to provide you with valuable statistics relating to your submitted case. By providing data relating to top diagnoses and risk of malignancy for visually similar images, dermatologists gain access to a valuable educational resource designed to boost confidence in their clinical decisions.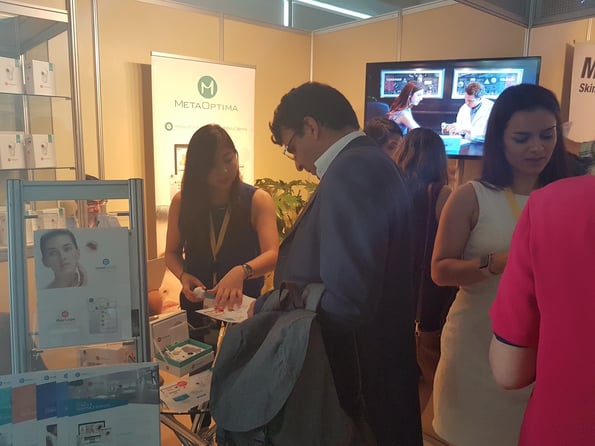 Exclusive Offer For WCD Members
Starting today we are offering a special deal for all WCD members that visit our booth! In addition to offering DermEngine subscriptions free for the first 6 months (sign up today!) for anyone that visits our website, attendees have the exclusive opportunity to walk away with 50% off their MoleScope II device! Designed to work seamlessly with DermEngine, everyone is thrilled to get such a fantastic deal on the latest and most intelligent tools in dermoscopy.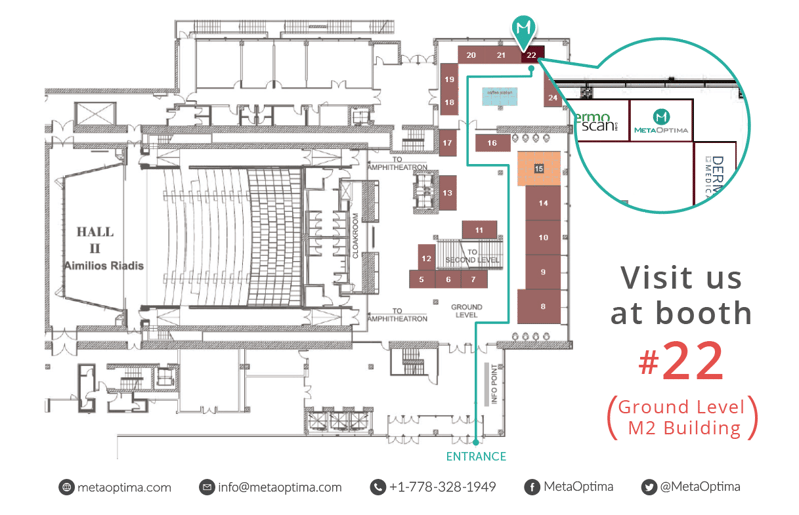 Remember: everyone can receive 6 free months of DermEngine, but 50% off MoleScope II offer will only be available for those who visit us at Booth #22 to receive the promo code from June 14th-16th!
-The MetaOptima Team

Visit us at Booth #22 today or email us to see how intelligent dermatology EMR software and mobile dermoscopy tools can enhance your practice for email us for more info at info@metaoptima.com Ready to experience six free months of the most intelligent dermatology software? Create an account below.

Topics: Dermoscopy Digital Dermatoscopes Digital Dermoscopy Dermoscope Dermatoscope Dermatology Software Dermatoscopy Mobile Dermoscopy World Congress of Dermoscopy WCD 2018 News & Events