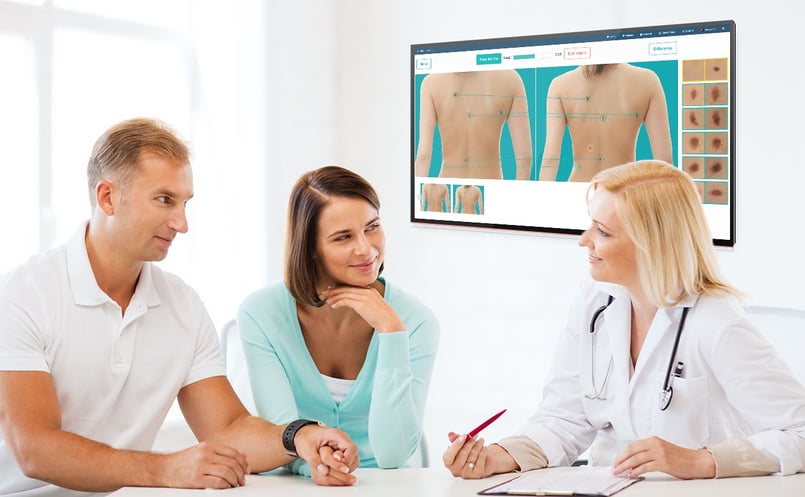 Preparing your Patients
Luckily, there are a wide variety of things you can do to ensure your patients understand the full-body imaging procedure and ensure they have the questions they need answered. This can be divided into three general categories:
Education:

R

esearch demonstrates that education is an essential part of ensuring patients

remain engaged in their skin care plan. This starts with the importance of

skin cancer early detection

, along with the signs & symptoms, and what they can do to prevent the condition or recognize it as early as possible.




Expectations:

Once your patients have learned the basics of

skin cancer early detection

, they may conclude that they are a good fit for total body photography (or are recommended by a medical professional). In both cases, it is important that the patient has a clear understanding of what th

e total body photography

procedure entails for maximized comfort.




Preparation:

Building on the point above, its important that patients understand how they can prepare for the procedure. Basic examples include bringing hair ties to tie up long hear, limit jewelry, etc. This ensures that the imaging session goes forward smoothly for both the patient and imaging specialist while helping the patient feel engaged and informed at each step of the process.




Interested in seeing what this looks like in action? Click to view DermEngine's tri-fold full-body imaging brochure for patients.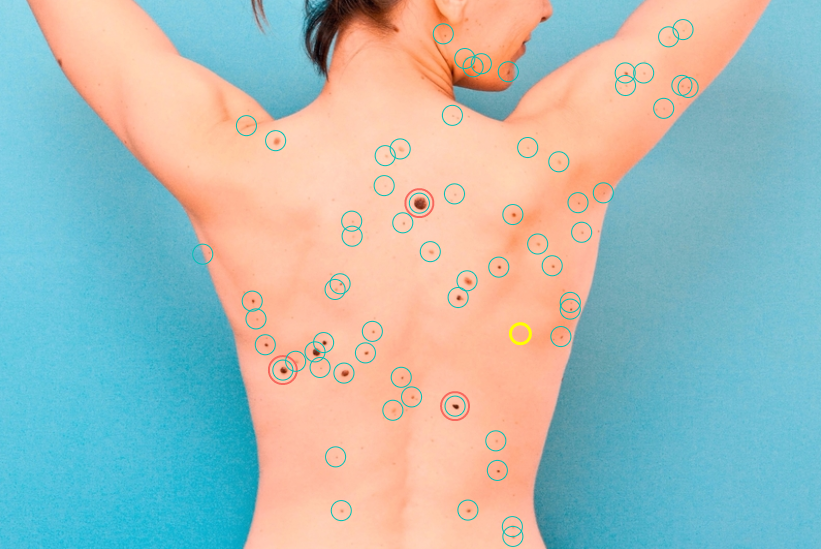 Results
Keeping your patients engaged and educated with the total body photography process will result in a wide variety of benefits. By better understanding the process, patients will assist in streamlining workflows (through being ready for imaging sessions and knowing what to expect). Similarly, patients will be more comfortable with the sessions while remaining confident and engaged about their skin care plan.
Additionally, if the practice is using total body photography software such as DermEngine, patients are able to become even further engaged through the complimentary patient portal. This allows them to receive comprehensive and entirely digital reports, send images, and review their 3D Body Map and records. If they ever notice a new or suspicious mole, they can even send a high quality dermoscopic image (using a mobile dermoscope such as MoleScope) for a direct teleconsultation to eliminate the need for additional in-clinic visits.

Conclusion
As one of the newest emerging trends in dermatology and skin cancer early detection, total body imaging is an excellent tool in any dermatologist's practice for their imaging needs. An often overlooked requirement of implementing this software within the practice is "onboarding" your patients through education and communication. As a result, patients will remain engaged in their care plan and participate in optimizing their care outcomes.