Topics keyboard_arrow_down
In recent years, advanced teledermatology services have become the most popular form of telemedicine for patients, with a projected market value of $8.6 billion by 2024.1 With 89% of healthcare leaders expecting this industry to transform healthcare in the coming decade, it is important to examine exactly how the benefits of teledermatology are affecting the healthcare system.2 From there, upcoming challenges and future expectations can then be determined for future research.
1. Efficacy
The first question that must be addressed is if store-and-forward teledermatology services allow physicians to provide accurate, effective care that would not be possible with standard in-clinic visits. Research suggests that online dermatology is "an efficient and appropriate health service", with two recently published studies citing the accuracy of diagnosis rates as up to 80%.3

Additionally, another study at the Atlantic General Hospital in Berlin found that 26% of ICU patients were more likely to survive their condition due to joining their eCare system.4 These findings suggest that although a medical professional may not be in the same room as their patient, this not prevent them from providing quality care. Simultaneously, this allows for medical professionals and patients to experience benefits that they would otherwise miss, such as affordability and saved time.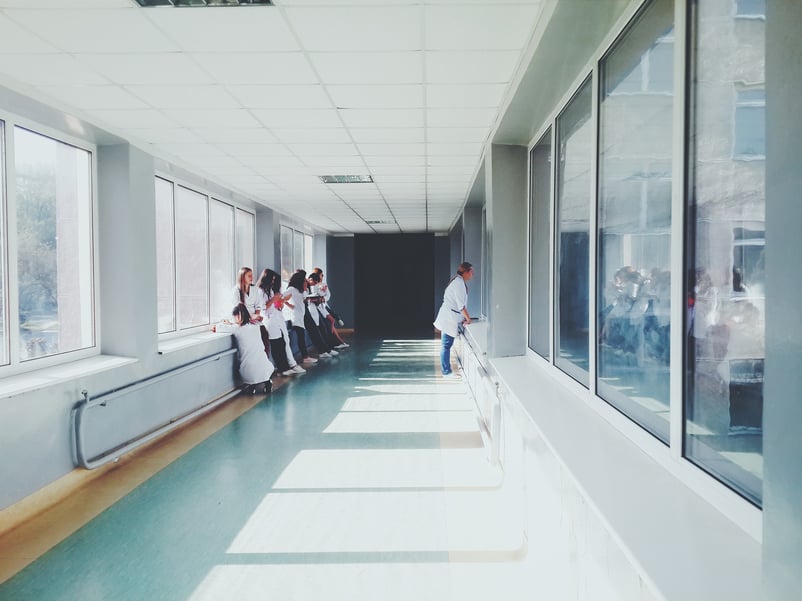 2. Time Reduction
Another beneficial factor of teledermatology platforms are it's ability to save time for medical experts and patients alike, with over 60% of clinic users stating that improved patient access and scheduling flexibility were key factors in delivering satisfaction.5 In fact, one study notes that these services allowed for a reduction of in-clinic dermatologist visits by up to 74%.6
It is important to note that providing patients with the ability to receive immediate care is essential for the early detection of skin cancer to yield higher rates of survival (up to 98%). Intelligent dermatology services hold the potential to create a domino effect of reduced patient follow-up visits, treatment costs, and undetected cases, which would have a massive positive effect on the healthcare system both time and financial-wise.
3. Economic Value
A final asset of telemedicine (in addition to its potentially life-saving care) is its cost efficacy. One report states that implementing advanced dermatology services online saved them approximately $17,000 over the 3-year period for 248 patients.7
"The costs of standard care were double those of store-and-forward teledermatology when considering costs that are associated with loss of productivity, which further highlights [it as] a cost-saving strategy"- M. Campagna et al.8
From these studies, it is clear that the economic value of teledermatology is intrinsically linked to its efficacy; by providing patients with access to effective skin cancer screening services, providers are able to provide consultations in a timely manner. This allows them to focus on patients in need of further care, administrative tasks, and combat the rising dermatologist shortage.9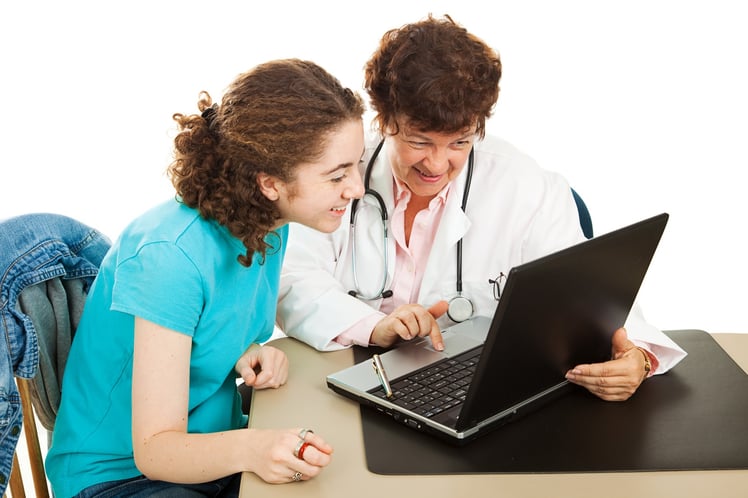 Applications
Intelligent dermatology platforms like DermEngine are addressing the challenges presented by the modern healthcare system by creating software that organizes patient data, provides smart skin analytics features, and possesses telemedicine capabilities. This system allows specialists to receive medical grade quality images, as well as organize and store them in a secure and efficient manner.
Additionally, this dermatology EMR platform also provides dermatologists with access to tools in artificial intelligence for dermatology to utilize advanced skin analytics to enhance consultations. Instead of searching for information through various storage systems, the platform keeps patient data securely and conveniently stored in one place so doctors can focus on patient care.
Conclusion
Many researchers and physicians agree that "The need for face-to-face care will always remain for some patients".9 Although it is clear that telemedicine platforms do not replace in-clinic visits, it is intrinsic to reducing unnecessary appointments, and providing patients with affordable, accessible care, while promoting early skin cancer detection in high risk patients. Although it is impossible to predict the future of telemedicine in its entirety, it is clear that it has the potential to permanently change the way that doctors manage their workflow and provide patient care.
-The MetaOptima Team
Would you like to experience DermEngine's intelligent dermatology tools for yourself? sign up for a demo today!
Sources:
Topics: Teledermatology Platform Teledermatology Services Intelligent Dermatology Services Advanced Teledermatology Teledermoscopy Teledermoscopy Software Dermatology EMR Software