Topics keyboard_arrow_down
We are pleased to announce that MetaOptima's CEO, Maryam Sadeghi, CTO, Majid Razmara and Country Manager for Australia, Peter Birch are exhibiting the latest features of DermEngine and MoleScope II at the New Zealand Dermatological Society Incorporated Annual General Meeting 2018 at Booth #27. Held in Auckland, New Zealand from August 8th-11th this is an excellent opportunity for Maryam and Majid to learn about the most advanced updates and news in dermoscopy and skin cancer diagnosis while demonstrating how artificial intelligence in dermatology can support dermatologists with their clinical decisions.
The NZDSI Annual General Meeting
The New Zealand Dermatological Society is a not-for-profit incorporated society of more than 60 dermatologists, medical and surgical specialists in diagnosis and treatment of diseases of the skin. The NZDS is responsible for providing lifelong continuing professional development, medical education, and advocacy on behalf of its members, to improve the health of New Zealanders.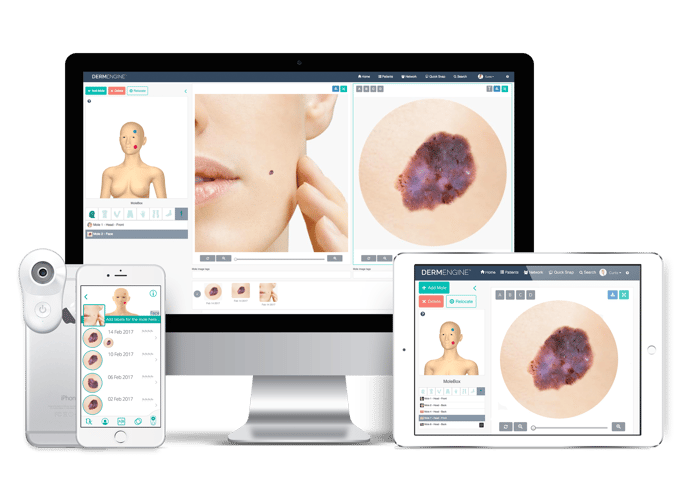 Open only for fully qualified dermatologists, this scientific conference promises to be a promising event for attendees to learn about the latest trends in dermatology and skin cancer early detection from global experts in the field. With this year expected to be no exception, it will be exciting to hear about the latest innovations relevant to the future of skin cancer medicine including artificial intelligence in dermatology, mobile dermoscopy, teledermoscopy, content-based image retrieval, and much more.
We are looking forward to learning about the latest research in skin cancer early detection while taking this valuable opportunity to discuss the latest applications and innovations of artificial intelligence in dermatology with experts and dermatologists alike. If you are attending, please visit us at Booth #27 for a quick chat. We look forward to seeing you there!
-The MetaOptima Team

Would you like to learn more about how intelligent dermatology tools like DermEngine can enhance your practice? Book a demo today!

Topics: MetaOptima Dermatology Software Intelligent Dermatology Software Mobile Dermoscopy Dermatology EMR System NZDS2018