In recent years, dermoscopy has gone through a countless number of changes. Naturally, these evolutions have had a significant impact on the dermatology industry. This article summarizes the most recent advancements in dermoscopy tools while discussing future directions that these innovations may lead.
The Dermoscope
As one might expect, many of the newest updates in dermoscopy are to the dermoscope itself. For example, many dermoscopes such as MoleScope II are designed to offer interchangeable contact & non-contact caps for more flexible imaging needs. Additional features include polarized lighting and the invention of mobile dermoscopes (which are designed to be attached to a phone's camera and typically come with an app to all for the seamless transfer of images).
Recognized as a pillar of skin cancer early detection, the dermoscope results in increased accuracy of identifying cancerous lesions. This is due largely in part to the fact that a dermoscope allows the user to recognize any anomalies to the skin- even to one small part of a mole that could not be otherwise seen with the naked eye.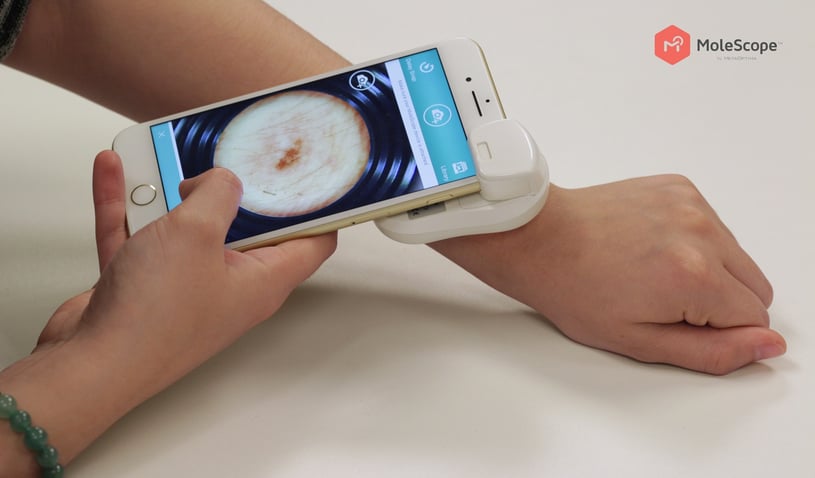 Dermoscopy Tools
The other type of changes set to dominate the dermoscopy industry are through the associated software. Only three of these innovations are total body photography, teledermoscopy, and content-based image retrieval software.
The most popular of the three, teledermoscopy software allows medical professionals to provide fast and affordable consultations to patients any time, anywhere for ultimate flexibility and convenience. Additionally, with the use of a patient-oriented mobile dermoscope users are able to submit medical-grade quality images from the comfort of their home for streamlined care and limited unnecessary in-clinic visits.
Currently experiencing a large amount of coverage, content-based image retrieval algorithms are the brains behind why artificial intelligence/AI software is able to match or even exceed the accuracy of dermatologists at identifying cancerous moles. Valuable as an educational support tool, this software is set to revolutionize the way professionals provide consultations.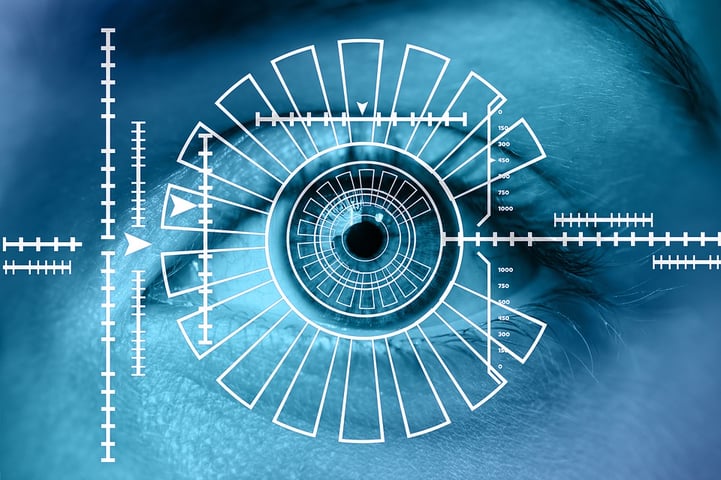 Third, total body photography software is an emerging tool focused on building already available features in dermoscopy. In the past, doctors would have to perform manual skin exams with the aid of a dermoscope for suspicious spots. Now, with dermatology tools like DermEngine's Full-Body Imaging software, dermatologists can take images and map them to a 3D Body Map with the system identifying any changes between pictures over time for maximized efficiency of skin cancer detection.
Results
As mentioned in the introduction of this article, the field of dermoscopy has experienced revolutionary changes. Not long ago, the dermoscope was considered a secondary tool for examining suspicious moles after initial inspection with the naked eye.
In contrast, the dermoscope today (and its associated intelligent dermoscopy software) have been quick to become necessary medical tools for the examination of all types of skin conditions. Due to the strong associations with artificial intelligence in dermatology, big data, interoperability, data security and cloud-based EMR software, digital dermoscopy tools are set to evolve and improve at an impressive rate.
-The MetaOptima Team
Would you like to stay updated on the latest news of MetaOptima and its dermatology EMR solution, DermEngine? Subscribe to our blog below! If you're ready to experience DermEngine's intuitive features for yourself, sign up for a free 30-day trial today!