Topics keyboard_arrow_down
In the past few decades, Software as a Service (SaaS) has arisen as a new operational business model that has successfully integrated into various disciplines. Projections predict it will end the year as a $127.5B industry.1 This article will describe the technical benefits offered by the SaaS solution in healthcare enterprises with a focus on dermatology.
1. The rationale of SaaS in digital health
The software as a service approach is based on offering all of the capabilities of an operative system designed for a given discipline (examples include sales, accounting, communication and healthcare) from a centralized platform to which users pay for a regular subscription. Unlike traditional software solutions, no full packages are purchased or installed in-house, rather the accessibility is remote.

Among the advantages displayed by the SaaS solution there are opportunities for scalability, automatic updates, customizable applications, pay-per-use options alongside non-existent hardware costs. Unsurprisingly, this technology has rapidly surfaced as an attractive alternative to the limited abilities of classic software.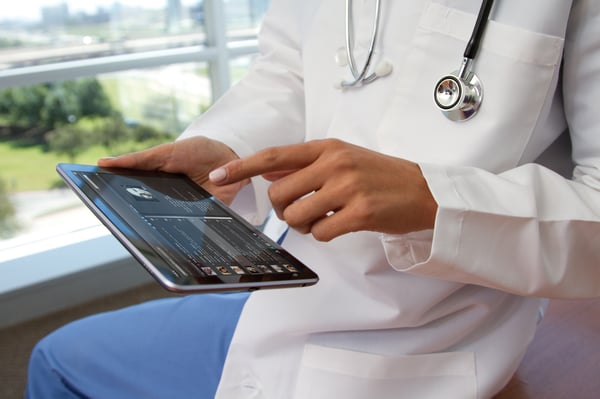 Two features offered by SaaS that are likely responsible for its major success are: remote cloud-based connectivity (eliminating the need for internal maintenance) and improved security functionalities.2 On-time communication, steady connectivity and protective measures for patient information make it particularly attractive to general healthcare providers. Next, this article will explore how SaaS can support the dermatology industry.
2. SaaS in dermatology: challenges and applications
Among the many challenges encountered in daily dermatology practice, patient records constitute one of the hardest areas to manage. While the number of consultations keeps increasing, it's becoming harder to maintain patient records safely stored while readily accessible across multiple platforms. However, remote interoperability features offered by SaaS have shed light on this problem allowing to utilize the maximum potential of intelligent software solutions.
These interconnected platforms support streamlined patient/doctor communication while actively connecting medical professionals through an online network. Its cloud-based nature offers practitioners the chance to have live exchanges with patients and colleagues alike, which greatly increases the efficiency of daily practice. Building on this concept, many telemedicine software are utilizing a SaaS model to enable customized communication solutions for patient care.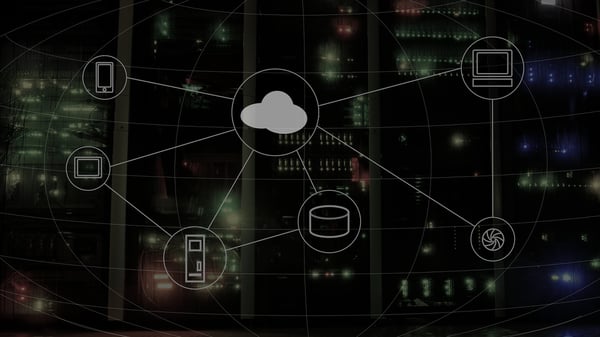 Intelligent dermatology software such as DermEngine are successful because they streamline the resources available to process, analyze and properly follow up the various cases encountered in daily dermatology consultations. These software solutions are equipped with major technological improvements to provide the most advanced features while displaying a patient-oriented perspective. It is this approach, where technology is at the service of both patient and practitioner, that has rendered these new platforms as the ultimate choice for best practice management.
Conclusion
Dermatology, like many healthcare disciplines, face diverse challenges which have increased in number and complexity over recent years. Being able to address these demands has required the implementation of sophisticated technological solutions. As a result, the adaptability to satisfy integration, security, and interoperability demands have made SaaS the preferred option. Further application of the SaaS approach is still to be seen as more development brings forward its full potential as a centralized cloud-based operative platform.
-The MetaOptima Team
Would you like to remain connected with your patients & colleagues while providing streamlined care and receiving a new source of income? sign up for a demo today!
https://www.forbes.com/sites/louiscolumbus/2015/06/20/by-2018-62-of-crm-will-be-cloud-based-and-the-cloud-computing-market-will-reach-127-5b/#51732a962091
Topics: Artificial Intelligence in Dermatology Interoperability Dermatology EMR Dermatology Software Dermatology EMR Software Cloud Based EMR Dermatology EMR Solution SaaS EMR Solutions Dermatology EMR System