Topics keyboard_arrow_down
Telemedicine has quickly become the go-to solution in response to COVID-19 for medical professionals to provide connected care without compromising the safety of their staff and patients. To encourage a successful implementation, stakeholders must be supported at every step; after all, how effective can patient-centric services truly be without the confidence of its patients?
Breaking down traditional proximity barriers, the value of teledermatology lies in its ability to engage the patient in their care cycle through a tool they already possess: a smartphone. In a few simple taps, patients can submit images to their doctor from the comfort of their home while experiencing peace of mind. However, while teledermatology has the ability to drastically improve accessibility of care, it may present a challenge for the physician to convey the value of telemedicine while ensuring that their patients are able to use the service with confidence.
Supporting Your Patients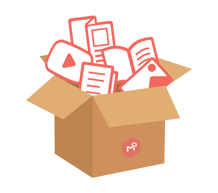 That's why we've developed a targeted onboarding plan to ensure your patients are supported at every step. Support begins when you first invite your patients to complete their account, where they'll be sent a welcome email complete with a guide to help them get started with ease. If they have questions at any point in the process they can visit our resources page, where they'll have access to a detailed video to guide them, printable cheat sheets, imaging tips, FAQs and more!

Onboarding Your Staff
Our services don't stop there! Part of a quality teledermatology experience means that your team is equipped with the resources and knowledge to harness the technology so they can serve patients to the best of their ability.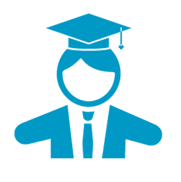 That's why we offer DermEngine Academy, a free online training center filled with bite-sized videos alongside cheat sheets, and instruction booklets. Still have questions? We know that sometimes nothing beats receiving support from a real person; our customer success team is here to serve both your patients and staff to ensure no question goes unanswered.
Bringing It All Together: The Patient's Journey


Adding Patients: Invite current patients and also extend your services to external patients by having them join the patient portal (MoleScope) directly through your DermEngine account, or set up an invite page directly on your website where patients interested in submitting their cases can sign up.



Capturing & Submitting Images: Patients can capture overview images of their skin condition with their smartphone and submit them directly to your practice for professional review. For skin cancer and other conditions, patients have the ability to use a mobile dermoscope such as MoleScope II (available for $149 USD) to capture
dermoscopic images of their skin.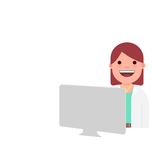 Receiving Reports: Once you've provided your professional opinion, the patient will receive an in-app notification and email informing them their report is ready. This can be accessed on the MoleScope web browser or within the app and includes information such as their images, notes, and diagnosis depending on your settings.
Taking Your Practice Online
Interested in learning more about how DermEngine's teledermatology services can support your patients and your practice during COVID-19? Fill out the form below and one of our experts will reach out to you shortly to help you jumpstart your services. We look forward to hearing from you!


Topics: Dermatology Patient Management MetaOptima Telehealth Teledermatology Telemedicine Teledermatology Platform Teledermatology Services Advanced Teledermatology Dermatology Software Teledermoscopy Teledermoscopy Software Dermatology EMR System Best Teledermoscopy patient portal Intelligent Dermatology Skin Cancer App