Topics keyboard_arrow_down
As a global company, MetaOptima strives to equip medical professionals with intelligent solutions that fit the needs of their practice. To further this initiative, we are pleased to announce a partnership with DermDetect to support our mission of providing accessible skin imaging services.
Who Is DermDetect?
Based in the US, DermDetect provides mobile and affordable skin cancer screening services by adopting an intelligent dermatology ecosystem to capture, analyze, and store images of the skin. Harnessing the power of mobility, DermDetect offers 1056 office locations in over 900 cities to ensure that everyone has access to the dermatology services they need in order to promote the early detection of skin cancer.

Workflow
Utilizing these pop-up locations, patients can schedule appointments via their website for a simplified process. Once a patient arrives and checks in, they will have their total body photography images captured and uploaded to DermEngine (along with any dermoscopic images if deemed necessary). From here, the dermographers will triage the images to a participating dermatologist/GP in the region for further analysis.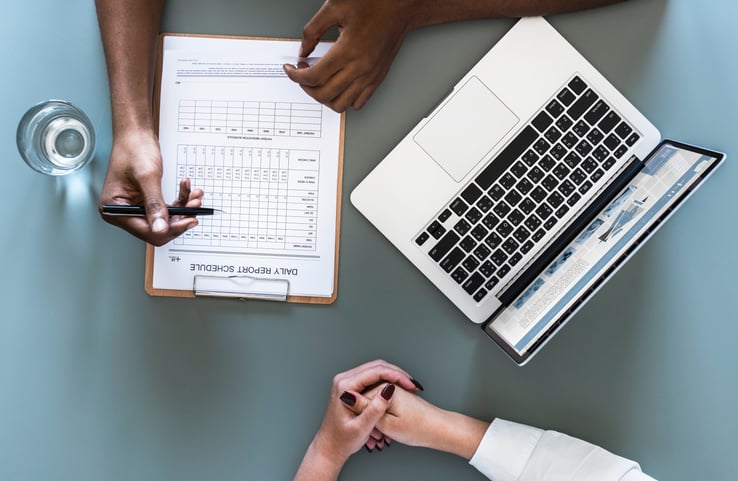 Benefits
Not only does this model streamline workflows for the receiving dermatologist or GP by drastically reducing administrative and imaging tasks, it also increases patient accessibility while expediting urgent cases. Rather than waiting for upwards of three months for an appointment, patients can have their skin imaged and receive feedback based on their needs and schedule while experiencing peace of mind and promoting the early detection of skin cancer.

Additionally, this model is an excellent example of the rapidly-evolving dermatology ecosystem; before, medical systems were limited to a single practice through on-site servers. In contrast, a mobile clinic must be supported by its technology to remain accessible- not limited. By utilizing a cloud-based dermatology software such as DermEngine, DermDetect can remain flexible in their services while maintaining real-time connectivity for patient-centric services.

Conclusion
In the fast-paced world of dermatology, practices are rising up to the challenge through offering mobile, flexible skin imaging services. Through a combination of multiple office locations, intelligent dermatology software, and a comprehensive eTriage system, patients can receive the care they need, when they need it.
-The MetaOptima Team

Are you interested in staying at the forefront of intelligent dermatology? See how DermEngine's cloud-based technology can streamline your practices today by booking your demo!
Topics: Dermatology eTriage Services Intelligent Dermatology Services EMR Dermatology EMR Dermatology Software Teledermoscopy Intelligent Dermatology Software Teledermoscopy Software EMR Software Early Detection of Skin Cancer Cloud Based EMR Skin Cancer Early Detection Intelligent Dermatology advanced skin cancer screening