Topics keyboard_arrow_down
The MetaOptima team is excited for the opportunity to exhibit during the upcoming 2019 edition of Hospitalar healthcare tradeshow in São Paulo, Brazil. Additionally, we're pleased to announce that our Chief Growth Officer, Manoel Coelho will be one of the speakers at CISS conference and HIMSS @ Hospitalar Forum.
MetaOptima's team is once again thrilled to have been selected to take part in the International Congress of Health Services (CISS), happening simultaneously during Hospitalar. MetaOptima's CGO Manoel Coelho has been invited to present as part of the round table meetings that have Canada as a guest country. Manoel will be talking on MetaOptima's approach and contributions towards the "Patient Experience and Engagement: a business approach", on Wednesday, May 22nd from 9:30 am to 11 am.
Additionally, on Thursday, May 23rd from 15:15 pm to 15:45 pm, Manoel has also been given the privilege to participate as a guest speaker during the presentation sessions of HIMSS @ Hospitalar Forum. There, he will offer attendees his expertise on the subject of "Intelligent Dermatology Platforms" that will revolve around "expor as tendências, novas tecnologias e os resultados alcançados com a solução DermEngine" (discuss the trends, new technologies and results obtained with our DermEngine solution).

Please make sure you save the date for this important opportunity to network with leading healthcare providers worldwide and stay up-to-date with the latest industry trends! Additionally, during the Hospitalar exhibition, you can visit our team at booth #52 to meet with Karen (Regulatory & Compliance Manager) and Manoel (Chief Growth Officer) and have a demo of the latest features present in DermEngine.

Join MetaOptima in the global movement of equipping healthcare providers with the most advanced tools to move practices forward and continue to develop intelligent dermatology solutions for doctors and patients alike.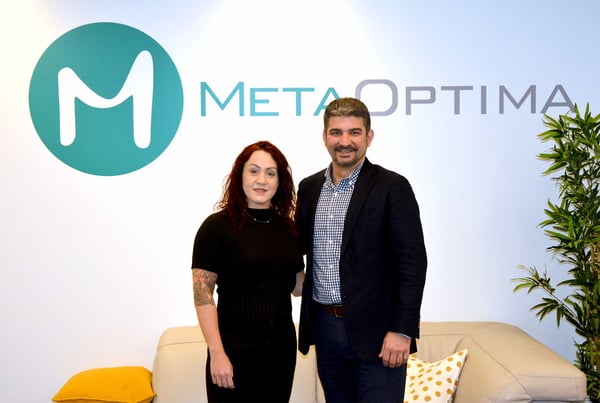 If you want to follow MetaOptima's latest news and exhibitions in artificial intelligence and beyond, follow the links below:
If you would like to have more information regarding Manoel's presentations during Hospitalar, please do not hesitate to contact us at info@metaoptima.com.
We look forward to seeing you all in São Paulo!
-The MetaOptima Team

Would you like to stay updated on the latest news of MetaOptima and its integral dermatology solution? Subscribe to our blog below! If you would like to set up a meeting at Hospitalar make sure you contact us!
Topics: Dermatology Skin Cancer Health Data Advanced Dermatology EMR Dermatology EMR Dermatology Software Dermatology EMR Software Health Tech Skin Cancer Early Detection News & Events Skin Imaging System himss Hospitalar2019 CISS