Topics keyboard_arrow_down
The MetaOptima team is thrilled to take part in the next American Telemedicine Association 2019 conference (ATA19) on April 14-16 at the Ernest N. Morial Convention Center in New Orleans. Be sure to visit us at booth 932 for a chance to learn about our products and services!
As MetaOptima continues to improve and expand its teledermatology and teledermoscopy services, we are excited to partake in the important role that telemedicine plays for patients worldwide.


1. What's the scope of ATA19?
As part of the 26th edition of ATA19, the association prides itself in gathering the most influential stakeholders in the healthcare market who are shaping the present and future of telemedicine applications in North America and around the world. Ranging from researchers and physicians to healthcare providers and government officials, ATA19 is the hotspot to unveil the latest trends in the implementation of telemedicine services aiming to enhance patient care access and outcomes.
As part of an integral approach to leveraging the power that technology gives to healthcare systems, telemedicine has been at the forefront of improving patient reach for the prevention and treatment of a wide repertoire of diseases. The conjunction of telehealth leading companies and institutions at ATA19 represents the support towards a greater expansion of these initiatives, with the clear goal of bringing better quality healthcare and saving more lives.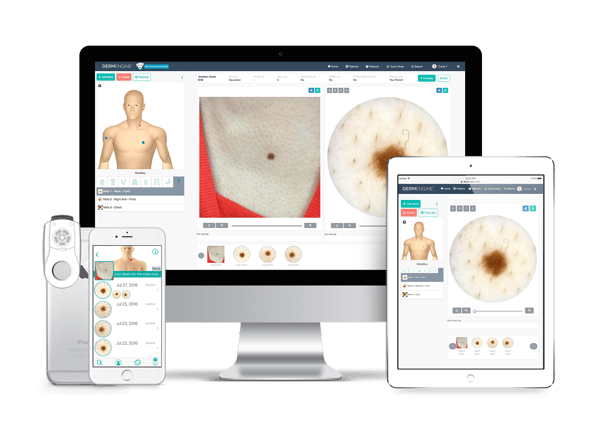 2. MetaOptima's contributions to the telemedicine world
MetaOptima's DermEngine is an intelligent dermatology software designed for the imaging, analysis and documentation of skin conditions while incorporating teledermatology capabilities. Despite the heterogeneous status of teledermatology across North America, DermEngine works seamlessly with customizable options that adjust to doctors' needs in terms of expanding patient reach, nature of the service and reimbursement policies. Remotely-located patients or those with reduced-mobility are among the underserved populations most benefited by this approach.
DermEngine's teledermoscopy applications are among the strongest assets offered by the platform. In an attempt to provide the highest quality dermatological services in the fight against serious skin conditions such as skin cancer, teledermoscopy has been shown to increase teledermatology sensitivity and specificity, providing an extra advantage for early detection and treatment.1 MetaOptima's mobile dermoscope solution, MoleScope, works in synergy with DermEngine to offer the best teledermoscopic imaging for asynchronous teledermatology consultations. Studies show a net increment of approximately 15% in the exactitude of teledermoscopy-associated diagnoses compared to standard teledermatology imaging.2 Utilizing this method, patients are empowered to conduct their own skin checks regularly, with dermoscopic images acting as an additional benefit that can greatly increase clinical accuracy.

Meet with us
Take this opportunity to meet with our team and learn more about MetaOptima's products and services! Connect with us to schedule a time to meet at booth 932 by contacting info@metaoptima.com.
Our team on the ground will be pleased to speak with you: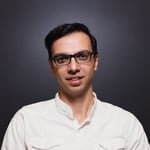 Majid Razmara (CTO & Co-founder)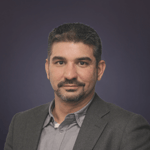 Manoel Coelho (CGO)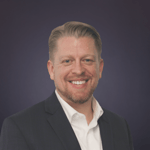 Aaron Hersh (Head of Business Development - North America)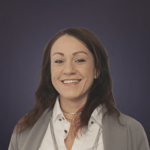 Karen Meohas (Regulatory & Compliance Manager)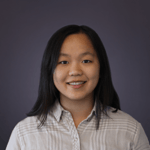 Mandy Sun (Sales & Marketing Coordinator)




If you would like to know more about MetaOptima's activities and past events, click the links below:

- MetaOptima Looking Forward To Showcasing New Tools At AAD 2019
- Team Wows HIMSS Guests With Never Before Seen AI Features

- MetaOptima Prepares For Phase 1 Of The Canadian Technology Supercluster's Project

- MetaOptima honoured to host the official BC Supercluster announcement

- We Did It! MetaOptima Announced As A Ready To Rocket Winner


-The MetaOptima Team

Would you like to stay updated on the latest news of MetaOptima and its integral dermatology solution? Subscribe to our blog below! If you would like to set up a meeting at ATA19 make sure you contact us!
Sources:
1-https://www.jaad.org
2-https://www.ncbi.nlm.nih.gov
Topics: Dermatology Health Data Advanced Dermatology EMR Dermatology EMR Dermatology Software Dermatology EMR Software Health Tech Skin Cancer Early Detection News & Events Skin Imaging System ATA19