Topics keyboard_arrow_down
MetaOptima is thrilled to announce that our team will be on the ground for the upcoming Hospitalar 2019 tradeshow. From May 21-24 at the Expo Centre Norte in São Paulo, we would love to meet you at booth #52 to discuss our intelligent dermatology products and services.
1. The world of healthcare united at Hospitalar
Hospitalar is one the largest healthcare events worldwide, and as such, brings together key players and stakeholders across various disciplines to drive the future of health initiatives for improved patient care outcomes.
As part of the conglomerate of healthcare experts, Hospitalar is proud to offer a world-class event comprised of more than 1,200 exhibition brands and 85,000 participating professionals from 50 different countries. Hospitalar is inclusive of all sectors within healthcare and has dedicated branches that cater to specific providers such as technology, supplies, rehabilitation, and health facilities.

As an exhibitor, MetaOptima is thrilled to contribute towards the common goal of improving the healthcare experience for patients. With providers present from every step in the healthcare cycle, we envision this event as a chance to introduce our state-of-the-art technology in DermEngine, an intelligent approach that is revolutionizing current dermatology practices. As part of this goal, we are actively looking to engage health providers (such as private hospitals, insurance companies, and public health authorities) to offer customized solutions for their specific workflows.
Similarly, MetaOptima offers advanced dermoscopy services through MoleScope. This series of mobile dermoscopes are designed to engage skin professionals in the active practice of dermoscopic imaging as an effective way to greatly increase accuracy in diagnosis compared to naked-eye traditional lesion examination.1 In turn, MoleScope counts on Anvisa and Inmetro registrations for its full compliant operation in the Brazilian market.

2. Discover the future of dermatology with DermEngine

MetaOptima is excited to share with all participants the latest innovations added to our intelligent dermatology platform, DermEngine. This cloud-based software is the most advanced system for imaging, documenting and analysis of dermatological consultations of skin conditions, including skin cancer. Some of the latest and most relevant features are described as follows:


Total Body Photography (TBP)
DermEngine offers the power of Total Body Photography (TBP) with the ease of image capturing either through your smartphone, Total Body Photography (TBP) machine or DermEngine's upcoming autonomous imaging drone, DermDrone- set to revolutionize how TBP consultations are performed. As part of this initiative to promote optimized workflows, DermEngine's intelligent TBP solution drastically reduces imaging time by 92% compared to traditional total body imaging.2
Smart Snap
As the newest addition to the intelligent features in DermEngine, Smart Snap allows users to streamline imaging workflows by as much as 80% through its intelligent recommendation algorithms. Rather than losing precious time searching for the correct spot, Smart Snap automatically identifies follow up images and recommends which spot it should be assigned to- perfect for the dermatologist or physician on the go!
Artificial Intelligence (AI) tools
DermEngine is enhancing the dermatology industry by acting as an intelligent assistant to support for medical experts with their skin consultations. Trained by tens of thousands of previously histopathologically-labelled lesions, Visual Search perfectly complements a GP or dermatologists extensive medical knowledge.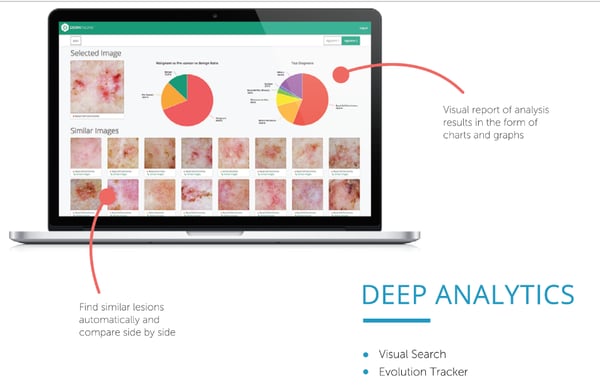 Meet with our team
As part of our drive to equip medical professionals with the most advanced tools in dermatology, our team looks forward to having the chance to meet you in person at the event. Please feel free to come by booth #52 in aisle #17 for an opportunity to talk to our representatives: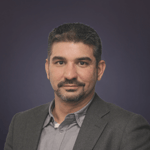 Manoel Coelho (Chief Growth Officer)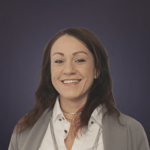 Karen Meohas (Regulatory & Compliance Manager)

Manoel has also been given the opportunity to present at the CISS Congress and HIMSS@Hospitalar events happening simultaneously during the exhibition. Please join him on May 22 and 23 for the latest trends in the field as he shares his expertise on intelligent dermatology.

If you would like to connect with us in advance to secure a time to meet us in person at Hospitalar, please make sure you contact us at info@metaoptima.com.


Follow the links below to know more about MetaOptima's latest activities:

-The MetaOptima Team

Would you like to stay updated on the latest news of MetaOptima and its integral dermatology solution? Subscribe to our blog below! If you would like to set up a meeting at Hospitalar make sure you contact us!
Sources:
1-https://www.jaad.org
2-https://patienteducation.osumc.edu

Topics: Dermatology Skin Cancer Health Data Advanced Dermatology EMR Dermatology EMR Dermatology Software Dermatology EMR Software Health Tech Skin Cancer Early Detection News & Events Skin Imaging System Hospitalar2019