Topics keyboard_arrow_down
From August 14th to 17th, the MetaOptima team is pleased to present our latest innovations for intelligent dermatology at the 8th Annual American Dermoscopy Meeting (ADM), at the beautiful Omni Homestead Resort in Hot Springs, Virginia.
Learn from experts in dermoscopy
ADM 2019 brings together the most renowned and respected professionals working in the field. With a combination of lectures, hands-on workshops and exhibits, ADM showcases the latest advancements in skin care practice from prestigious dermatology experts such as Harold Rabinovitz, Richard Usantine and Ashfaq Marghoob.

With three dedicated sessions on biopsy, cryotherapy and dermoscopy & photography, the first day will be busy with interactive workshop series. From August 15th to 17th, exhibits will be available for a great session of learning and networking, while the last day will end on a high note with a group Ash's hike in the Shenandoah National Park.

DermEngine's latest releases on display
Powered by artificial intelligence (AI), DermEngine is at the forefront of a revolution to change the way dermatology practices provide their care through refined clinical accuracy and optimized workflows for improved patient outcomes:
Visual Search V2
The most recent of DermEngine's intelligent features, this updated version of Visual Search is an educational tool designed to improve accuracy in clinical decision support. Utilizing AI algorithms, Visual Search is able to compare a query dermoscopic image of a lesion towards large databases comprised of both pathology identified as well as clinically diagnosed images. Statistical results provide a highly-educated suggestion of the potential nature of the lesion in study to support medical professionals in their clinical decisions.
Total Body Photography (TBP)
Equipped with easy-to-use features, DermEngine's TBP solution allows users to capture high-quality images of selected body parts on a mobile device (smartphone or iPad) in significantly less time and at a fraction of the cost of traditional TBP methods. Dermoscopic imaging of suspicious skin lesions together with intelligent documentation and analysis make this the most efficient method in the fight towards skin cancer early detection.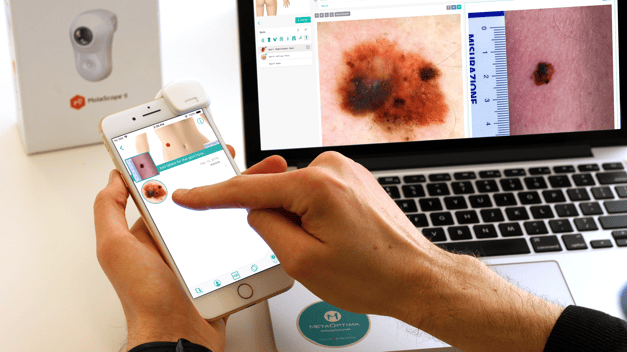 Meet with us
As ADM brings together the latest news in dermoscopy from some of the world's most recognized experts, MetaOptima looks forward to sharing the exciting advancements that it's bringing to the dermatology field with its intelligent tools. Please make sure to connect to one of our representatives to discover everything DermEngine has to offer: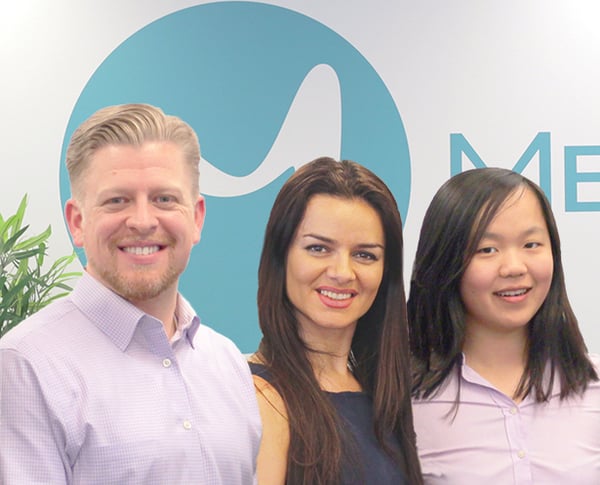 Please visit the following links, if you would like to learn more about our most recent news and events:

-The MetaOptima Team

Would you like to stay updated on the latest news of MetaOptima and its integral dermatology solution? Subscribe to our blog below! If you would like to set up a meeting at ADM 2019 make sure you contact us!
Topics: Dermatology Dermoscopy Skin Cancer Advanced Dermatology Digital Dermoscopy EMR Dermatology EMR Dermatology Software Teledermoscopy Dermatology EMR Software Health Tech Mobile Dermoscopy Smart Dermoscopy Skin Cancer Early Detection News & Events Skin Imaging System ADM2019