Topics keyboard_arrow_down
This month, British Columbia was chosen as one of five successful superclusters that will receive federal funding. Seen as a hub of Canadian invention, British Columbia's technology sector already generates $26 billion in annual revenue. With the support of federal government, ecosystems across Canada will flourish with innovation and economic growth, with a GDP growth of $15 billion over the next decade!
We'd like to take this opportunity to thank the Canadian government for their support in helping companies like ours to build world-class intelligent technologies in areas like advanced dermoscopy across Canada that will impact the lives of millions around the world!
MetaOptima as a Contributor to BC's Supercluster
MetaOptima is especially excited to be a part of such a valuable supercluster. As a digital health tech company, we strive to empower physicians and medical experts with advanced technologies for optimized care through our intelligent dermatology software, DermEngine. This smart skin analytics platform is designed to optimize workflows, provide clinical decision support tools, teledermatology services, total body photography, and organized patient management solutions.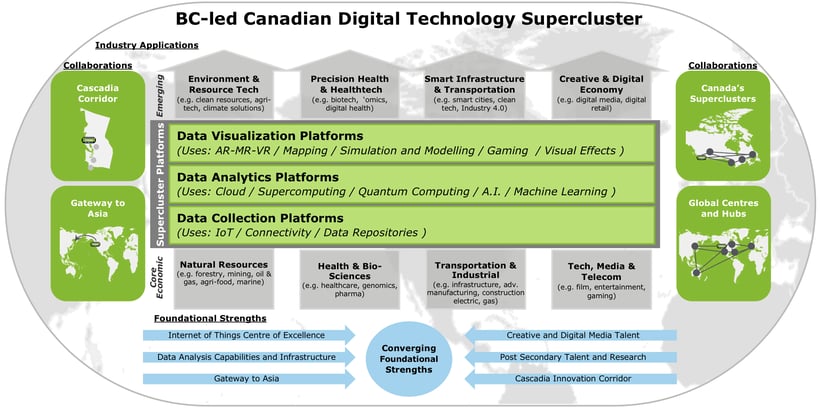 How DermEngine Supports Medical Experts & Patients
Having the support and access to technology industries across British Columbia is guaranteed to stimulate the continued growth of our dermatology app. Our dermatology EMR software is already significantly impacting the community by:
Reducing costs:

limit unnecessary in-patient visits via teledermoscopy

and earn a new source of revenue

Optimizing care:

provide seamless, connected, intuitive solutions

Enhancing patient outcomes:

utilize the latest tools in artificial intelligence (AI)

Improving workflows: access analytics, patient data in a centralized location

By providing these services to the community and those in need around the world, MetaOptima is continuing to have a meaningful impact for patients and medical professionals alike. Improving workflows, organization, and patient management allow for a greater level of care and support, which holds the power to potentially save lives.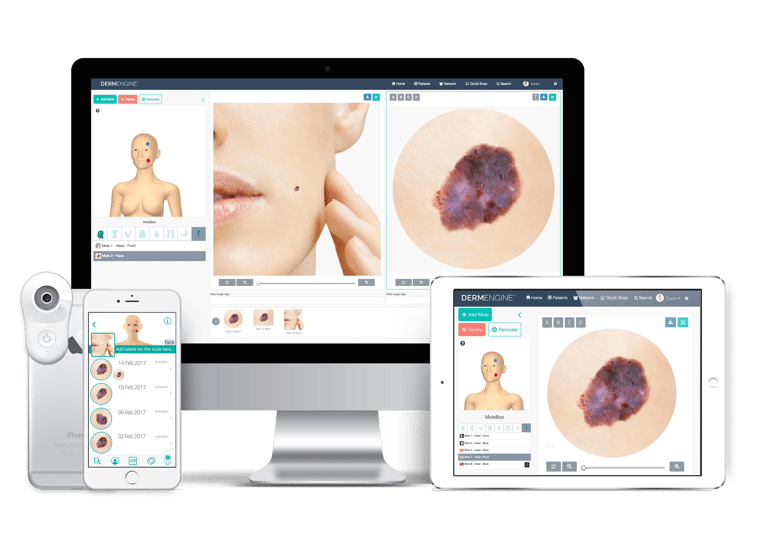 What's Next?
Although the digital technology supercluster was only officially announced February of 2018, it has already gathered a large amount of attention. Comprised of healthcare, telecommunication and computing companies, startups, universities, and researchers alike, these industries are joining forces to find smart and innovative solutions to worldwide challenges. Although just the beginning it is clear that BC's very own supercluster will have a substantially positive impact on the continued growth of the province, country, and world.
-The MetaOptima Team
Want to see how MetaOptima's technologies are advancing the digital healthcare industry? sign up for a demo today!
Topics: DermEngine Artificial Intelligence Total Body Photography AI Dermatology EMR Dermatology Software Digital Technology Supercluster Teledermoscopy Dermatoscopy Intelligent Dermatology Software News & Events