1. Teledermoscopy Becomes A Key Tool In Digital Healthcare
Currently, there is an approximate 800 active professionals for a total population of 33 million, leading to heightened wait times anywhere from three months to one year. When dealing with time-sensitive skin conditions such as melanoma or basal cell carcinoma (BCC), waiting cannot and should not be an option. This is where advanced dermoscopy tools can play a vital role as an exceptional ally.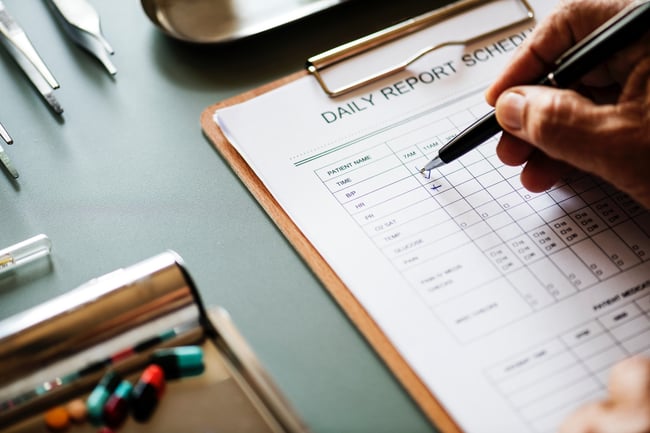 2. DermEngine Aids In Teledermatology Workflow
Traditional dermatoscopes have been in use by dermatologists and clinical physicians for several decades.2 In addition to producing high-quality images, devices are now able to work with intelligent software for the analysis and interpretation of these images. Such is the case of MetaOptima's DermEngine, a sophisticated teledermoscopy software designed for the imaging, documentation and diagnosis of skin conditions by healthcare professionals.
Among the numerous advances of DermEngine, one aspect relies on its instant connectivity supported by a cloud-based platform for the transmission of data in real time for ultimate convenience. This enables physicians to analyze patients' skin conditions from anywhere at anytime. Additionally, it allows professionals to confidentially share patient data to obtain an expert second opinion or request a pathological exam.

One important feature of DermEngine is its ability for medical professionals to remain continuously connected with patients and colleagues in their network. This allows users to securely analyze patient data anytime, anywhere for ultimate convenience. Additionally, experts have the option of sending cases for a professional second opinion or to a pathology lab for examination.
3. MoleScope: Supporting Professional Imaging Needs
Versatile and affordable, MoleScope II is a mobile dermatoscope intended to assist physicians with daily tasks in their practice. Its portable, compact shape and adaptability to be used with a wide variety of mobile devices make it ideal for obtaining medical grade-quality images than can then be automatically uploaded to DermEngine.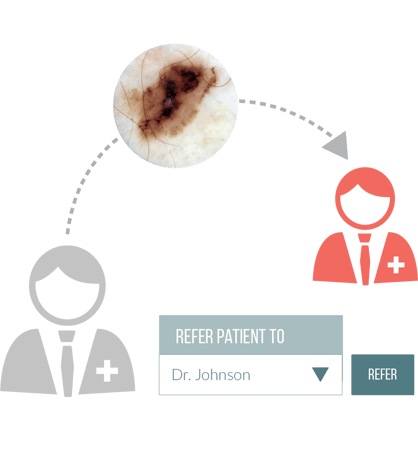 Due to the efficacy of capturing and sending dermoscopic images via teledermatology software, it is clear that these services provide a valuable solution to the current dermatologist shortage in Canada. Both MoleScope II and DermEngine function in a potent synergy to shorten the gap between a potential life-threatening skin lesion and its adequate review, diagnosis and treatment by a qualified health professional.
Conclusion
Considering the rising need to shorten dermatology appointment wait times, DermEngine and MoleScope II tackle this problem by providing physicians with the ability to efficiently analyze images to support the early detection of skin cancer for optimized patient care outcomes. As traditional health systems continue to struggle with increasing waiting times and inefficient processes, teledermoscopy software offers a new approach to helping both patients and doctors when time is a determining factor.
-The MetaOptima Team
Would you like to remain connected with your patients & colleagues while providing streamlined care and receiving a new source of income? sign up for a demo today!