Topics keyboard_arrow_down
Just as with many other fields, dermatology has undergone profound changes in the last decade driven by the advent of new technologies. Among major changes is the adoption of refined electronic medical records (EMR) software that support telemedicine services, a field that is estimated to reach $7 billion by 2020.1,2 This article will focus on the latest trends experienced in the dermatology field that are revolutionizing the way practices are offered to patients.
1. Technology advancements as the driving force of change

Improved connectivity in EMR software
The incorporation of technological advancements in dermatology has constituted the power behind the many changes experienced in the field. Since its introduction, EMR software have contributed to a consolidated practice management given the improved data handling of computerized systems. However, remote accessibility and compatibility among a vast number of platforms still remain strong hindrances towards operative workflows.
As a result, the increase in connectivity features added to modern SaaS systems has brought advanced communication and interoperability to store and utilize patient data. Statistics show an expansion of 22% in the adoption of cloud-based EMRs in the United States alone.3 These software offer encrypted remote-accessibility for medical history management and sharing, helping streamline workflows to effectively serve patient.

Applied teledermatology services
Similarly, enhanced connections have made telemedicine services more accessible and affordable for a wider range of underserved patients. In fact, it is estimated that the American telehealth market has grown by a staggering 960% in remote areas in 2016.4 Considering that 69% of patients have little or no access to see a dermatologist in their region, offering store-and-forward teledermatology services have rendered fruitful results.5 In fact, it has been reported that around 40% of patients could benefit from utilizing teledermatology services (including teledermoscopy) to avoid face-to-face consultation, and therefore long waiting times.6
Enhanced AI-powered clinical decision support tools
Additionally, a new stream of rapid advances is quickly developing for artificial intelligence (AI) in dermatology with particular focus on dermoscopy imaging for advanced analysis. Intelligent algorithms make use of refined searching and comparison capabilities based on content based image retrieval (CBIR) as a support tool for improved clinical decisions. Software equipped with AI features, such as DermEngine, can as well assist in large scale image analysis such as full body imaging (FBI) for the simultaneous localization and proper tracking of a large number of moles. These automated processes have allowed for less time spent on technical tasks, and more on patient care.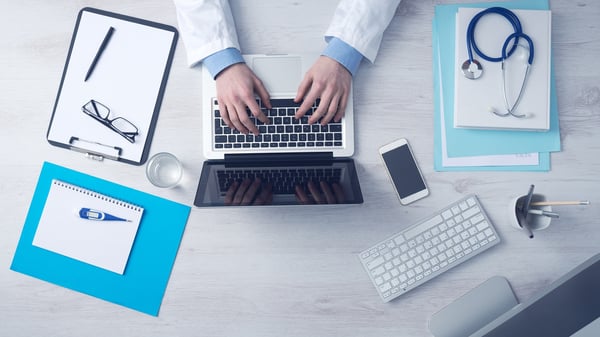 2. New trends are modelling novel perspectives in dermatology for patients and doctors
The availability of new resources to connect patients with medical practices has shifted the conception for how they receive care. Particularly with the high increase of teledermatology services, studies report a vast majority of patients (~76%) in the United States to be interested in obtaining digital healthcare services. Even more so, 84% of them prefer to complete an initial registration online and those ones who choose to place electronic prescriptions rise to 77%. Equally representative of the strong inclination towards online consultation is the 65% of patients willing to pay out of their own pocket for such services.7

New trends are as well being observed on the professional side. For example, more doctors are now in group practices compared to individual ones, particularly benefiting from increased sharing capabilities with colleagues connected on the same networks. This current shift in practice setting is being supported by the enlarged accessibility and affordability of modern dermatology EMRs.8 The expanded utilization of telemedicine, on the other hand, is congruent with the beneficial effects it brings to the field, confirming that both patients and professionals are willing to adopt it. Taken together, improved clinical decision tools and patient data handling are providing a more resourceful approach of what doctors can offer in regular as well as telemedicine consultations.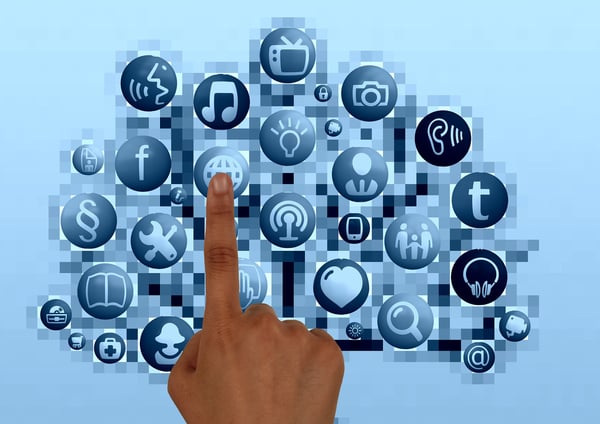 Conclusion
Dermatology practices are experiencing profound changes in the way services are offered to patients but also how professionals perform daily duties. The improvement of EMRs with higher connectivity capabilities added to support tools driven by AI are proving successful in the current transition towards more practical and efficient doctor-patient relationships. Further developments are bound to offer even more streamlined workflows, leaving technology to its best purpose, that is, to better serve patients and doctors for best skin care outcomes.
-The MetaOptima Team
Would you like to remain connected with your patients & colleagues while providing streamlined care and receiving a new source of income? sign up for a demo today!
1-https://www.healthcareitnews.com/news/market-emr-still-strong
2-https://telecomreseller.com/2018/04/19/market-for-insurance-to-protect-telemedicine-providers-shows-rapid-growth/
3-https://www.healthcareitnews.com/news/market-emr-still-strong
4-https://mhealthintelligence.com/news/research-shows-telehealth-service-use-availability-on-the-rise
5-https://www.reuters.com/article/us-health-skin/even-with-more-u-s-dermatologists-rural-patients-may-lack-access-idUSKCN1LT381
6-https://www.ncbi.nlm.nih.gov/pubmed/24923283
7-https://www.tandfonline.com/doi/abs/10.1080/09546634.2018.1441488
8- https://www.sciencedirect.com/science/article/pii/S0190962217319291
Topics: Tech Trends Dermatology EHR Dermatology EMR Dermatology Software Dermatology EMR Software Dermatology EMR Solution SaaS Dermatology EMR System