Topics keyboard_arrow_down
Traditional electronic medical record (EMR) software have signified a great advancement from the times of physical documentation.1 However, the acquisition and implementation of these systems has not come without cost. Accessibility, interoperability, lack of customizability, hindered patient and colleague communication and connectivity issues are among the main challenges encountered. This article will present new features available in cloud-based EMRs which are helping change the way doctors and patients experience dermatology practices.
1. Main challenges of traditional dermatology EMR software
Some of the most common hindrances of traditional EMR software include:
Reduced accessibility: readily accessible patient data is paramount for optimized workflows in daily practice. Information which cannot be shared with staff or colleagues on-time and in a proper format can hinder analysis, diagnosis and treatment procedures performed on a regular basis.
Limited customizability

: the lack of customization options to adapt to the needs of each individual practice constitutes a big barrier in EMR implementation. Having to manually add or modify data to replace an inexistent feature can be time-consuming, costly and inefficient.

Constricted data sharing

: one of the largest problems in traditional systems is the very limited interoperability with other software. The lack of "understanding" among them represent an obstacle when sharing data with a colleague or requesting a pathology analysis from a lab.

Restricted patient participation

: the lack of interactivity renders these systems ineffective for involving patients in an active care cycle. Communication is constrained to the consultation room with no further interaction than what is exchanged during appointments.

Decreased connectivity

: not having the possibility of readily syncing data stored across various platforms can represent a hindrance that slows down analysis and diagnosis. The impact on patient treatment, practice workflows and overall costs can be daunting.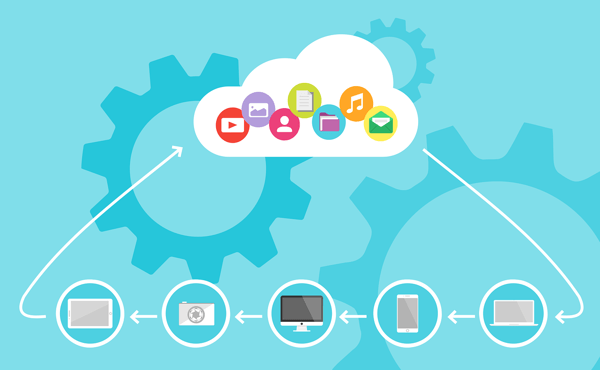 2. What do modern dermatology EMRs offer to overcome these challenges?
Modern dermatology platforms such as DermEngine, are turning to new technology paradigms in order to accommodate the needs of an increasingly changing practice. These are top 5 features of DermEngine that address the above mentioned challenges:
Cloud-based connectivity: new software are being offered as part of the SaaS model. This centralized operative platform relies on cloud-based connectivity to upload and update information in real-time, achieving secure patient data accessibility.


User-friendly platforms: improvements in experience design allow for clearer, neater interfaces rendering these new software self-explanatory and easy to use for everyone involved in the practice.


Communication with colleagues: this software operates with a high degree of connectivity which makes it suitable for sharing a case with a colleague or request a pathology exam immediately online, avoiding the complications of paper submissions.


Clinical diagnoses support tools: equipped with total body photography, teledermatology and clinical analytics tools, this platform is specifically designed to offer skin care professionals the latest technological advancements to support clinical decisions. These tools and features can contribute to better analysis of skin lesions as well as provide a straightforward channel for patient communication and interaction, rendering improved results in the healthcare cycle.


Integration with existing EMR platforms:

DermEngine allows an easy and seamless integration procedure to a vast number of popular EMR software through DermSync

. This customized process allows DermEngine to become the operating interface of a practice while still drawing on information from the initial

dermatology EMR software

. The combination of both provides a powerful synergy to add the cutting-edge features in DermEngine to the original platform.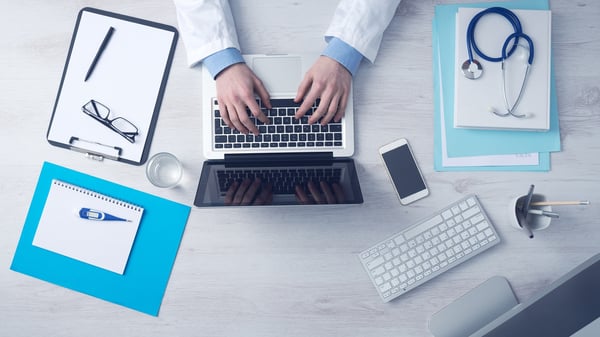 Conclusion
The utilization of EMR in medical environments has become almost imperative given the increasing volume of patient data handled. Traditional software have contributed with great advances, however still pose several challenges. Nevertheless, cloud-based EMR platforms constitute the beginning of a trend that is set to keep revolutionizing dermatology. The advancements in technology are playing an important role in bringing new tools to support doctors in providing more impactful, meaningful and active care practices.
-The MetaOptima Team
Would you like to remain connected with your patients & colleagues while providing streamlined care and receiving a new source of income? sign up for a demo today!
1-https://www.emrandhipaa.com/benefits-of-emr-or-ehr-over-paper-charts/

Topics: Tech Trends Dermatology EHR Dermatology EMR Dermatology Software Dermatology EMR Software Dermatology EMR Solution SaaS Dermatology EMR System